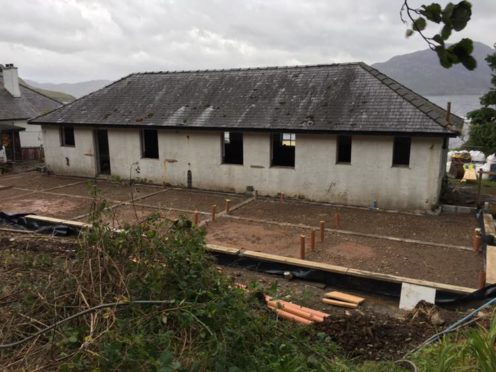 Volunteers leading a project to expand a much-loved village hall are on track to have it open again by spring.
Knoydart Village Hall was first built in 1958 and over the generations has become the pillar of the small Lochaber community, which is home to just 110 residents.
In an effort to preserve the building for future generations, volunteers of the Knoydart Village Hall Committee embarked on a £400,000 renovation.
The project, which includes an extension and roof repairs, is hoped to be complete by March.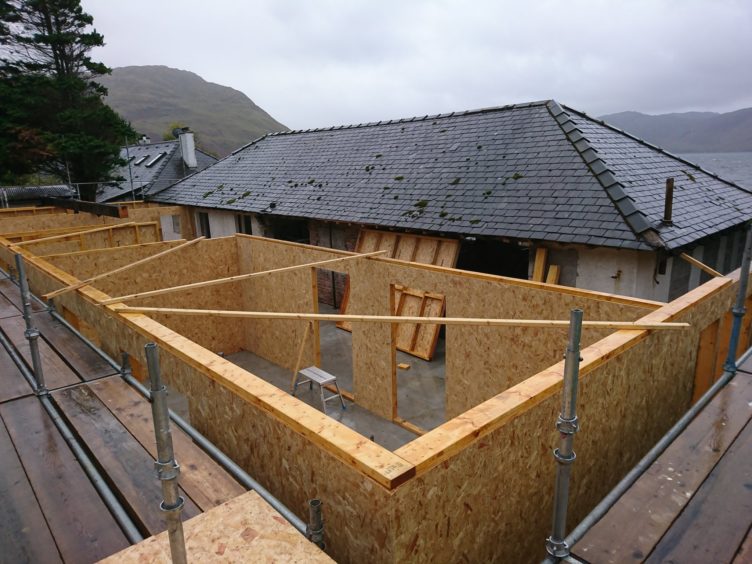 Project coordinator Davie Newton said progress was "good", but admitted the next few weeks will be busy.
He said: "The project, while retaining and upgrading the existing building, more than doubles the size of what is a vital community asset.
"The extension is wind and watertight with all first fix joinery and most of the cladding finished. The renovation of the old hall is also moving along with all first fix joinery finished and the claddings started. All insulation works have been finished and all first fix services (electrics and plumbing) have been completed.
"There is still a lot to do. January and February look to be busy months, both for the workers on site and for the community volunteers that will be helping as the job nears completion."
To help cover the cost of the project, the committee launched a buy-a-brick scheme.
Locals and visitors can buy a unique brick, crafted from off-cults of the milled oak floor, which will be inscribed with their name and then mounted in the hall in a "tapestry of commitment."
The scheme has so far raised £1,800.
Jackie Robertson, a volunteer on the hall committee, said she couldn't wait to see the completed project.
She added: "I'm totally thrilled to see a culmination of the community's hard work and efforts finally coming together. We've talked about, we've debated it, we've planned it and done so much consultation with the community, there is so much of every individual member of the community's soul in the hall.
"It's been really, really hard not having a venue. It's been excruciatingly hard because we really like to have music and events on here."