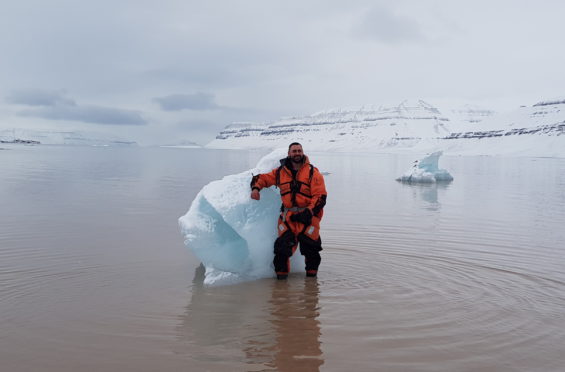 A Highland student working in the Arctic has described adjusting to living in the dark for the last four months.
Marine science student Ashton McDonald last saw direct sunlight in September.
And while many of us struggle to keep track of the days over the festive period, the 33-year-old has had to introduce a strict daily routine to help him keep on top of the time.
In August, Mr McDonald, from Inverness, began his expedition to the Norwegian archipelago of Svalbard, a group of small islands located between Norway and the North Pole.
Over the last six months, the third year student from Oban-based Scottish Association for Marine Science (SAMS) UHI has encountered 24-hours of complete darkness and polar storms, with temperatures reaching as low as -30C.
As he embraces his studies at the University Centre in Svalbard (UNIS) in Longyearbyen, Mr McDonald reflected on how the stark change of conditions has impacted him.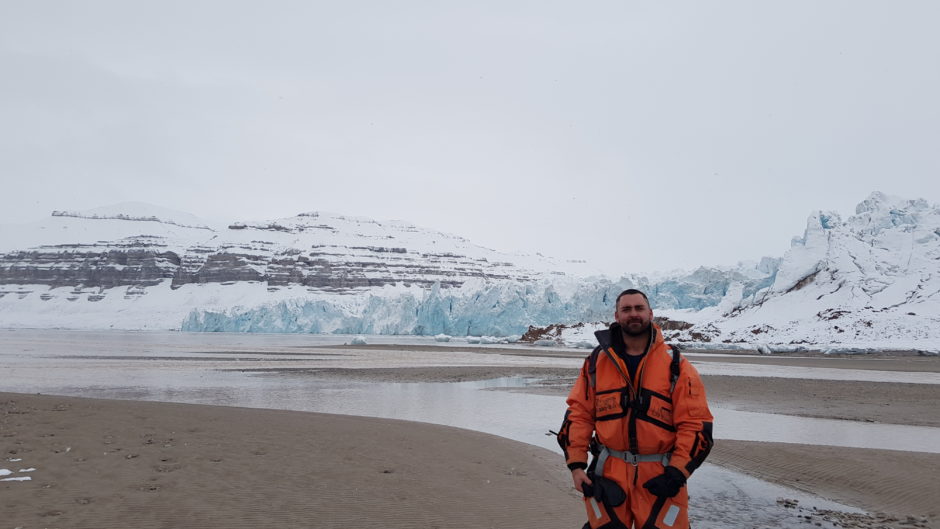 He said: "The last direct sunlight was around September, it was just a blip of sunrise where the sun burned orange over the peaks of the mountains.
"The first month of darkness was business as usual, with deadlines and expected exams that kept you busy and alert."
He added: "The second month I've noticed more lethargy and forgetfulness – especially with seemingly easy things like spelling.
"By Christmas, I had been around four months in the dark and was advised to keep vitamin D and blue daylight lamps handy. It is also very easy to lose track of what time of the day it is, therefore keeping a rhythm to your schedule helps with the day-to-day cycle."
To help stave off the chill, Mr McDonald – who will remain on Svalbard until June – has cooked up some traditional Scotch broth and oatcakes for his cohorts.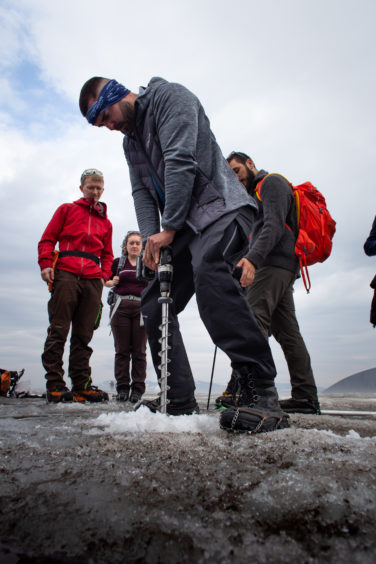 As part of his marine science with arctic studies degree, he has been observing changes in the local climate, where the effects of global warming are among the most extreme.
They have also been discussing the impact of warmer winters on wildlife, as the fall of rain on already laden snow creates thick ice layers impenetrable to foraging animals like reindeer.
He added: "Experiencing a year of changes from polar night to midnight sun without a break from the island is a personal aspiration. The academic experience alone justifies coming here along with field excursions to calving glaciers, permafrost drilling and snowmobile touring through the ancient valleys.
"It's also a chance of a lifetime to observe the frozen winter changing the landscape from bare rock to white snow and the green hue of the northern lights during the dark season."