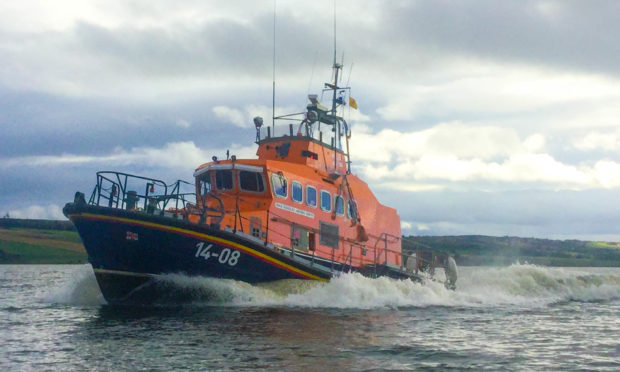 The crew of a fish-farm vessel were stranded at sea for 24 hours after their engine failed, with emergency crews battling harsh conditions to get them to shore.
Five crew were on board the Hydro Pioneer vessel when it suffered engine failure off the coast of Barvas, on the west side of Lewis around 4pm on Saturday.
As conditions deteriorated – and forecasters warning of a 32ft swell – a fellow fish-farm workboat from East Loch Roag established a tow with the 164ft stricken vessel shortly after 6pm.
The vessel was then towed round the Butt of Lewis to Broadbay, providing "relative shelter" from the worsening conditions.
To ensure the vessel's continued safety, Stornoway lifeboat remained nearby as safety cover for around 14 hours.
As the stricken vessel ventured north, the Coastguard Emergency Towing Vessel (ETV) Ievoli Black from Orkney was tasked to assist and arrived on scene around 3am.
With daylight hours approaching, the ETV took over the tow before setting sail for Stornoway Harbour shortly before noon.
However, due to restrictions within the harbour, the local working boat was forced to re-establish the tow before bringing the vessel safely into the harbour.
All crew members on board the vessel were safe and well upon arrival.