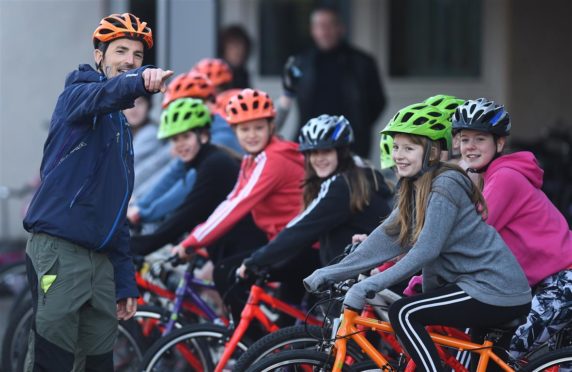 Volunteers are being sought to help more children in Inverness walk and cycle to school.
Run in partnership with the Highland Council, Sustrans' I Bike programme aims to give children the skills they need to travel actively, safely and confidently to school.
It encourages staff and pupils to be more active and to help reduce congestion and pollution outside the school gates.
Helen McCafferty, Sustrans project officer, said: "Volunteers are integral to the work we do in Inverness to help inspire more children to walk, cycle or scoot to school and in their spare time."
I Bike Volunteers receive training from Sustrans to support activities including playground scooter and cycle skills, leading bike rides and bike maintenance.
To find out more email volunteers-scotland@sustrans.org.uk