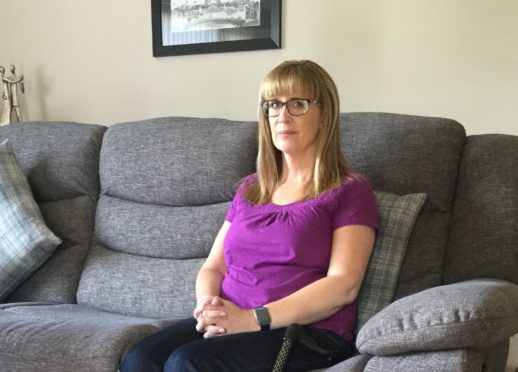 A woman with multiple sclerosis (MS) is just £10,000 away from raising enough money to receive life-changing treatment in Russia.
Michele Murray is trying to raise £42,000 for pioneering stem cell treatment in Moscow to combat the debilitating effects of MS.
The mother-of-two, who suffers from fatigue, muscle spasms, balance problems and weakness in her legs and arms, launched a crowdfunder in September to help cover the costs of the trip.
More than £32,000 has been raised so far for the trip to The National Pirogov Medical Centre.
To help raise the remaining £10,000, dozens of local people are preparing to walk the Dava Way as part of a sponsored walk organised by her childhood friend Claire Band.
Mrs Band said: "Since she started up the GoFundMe page, I have been thinking what can I practically do that would not require a lot of work, as we all have busy lives.
"Then I thought we could do a sponsored walk for Michele over the Dava Way. I live down in Hopeman so we have walked a wee bit of the Dava Way but nothing like the 23.6 miles.
"The response has been unbelievable. This has really grown into something which is great."
More than 40 people have so far signed up for the 23 mile walk from Forres to Grantown-on-Spey on April 18.
Mrs Band said her friend was a "real inspiration", adding: "I have never seen her down, she is always upbeat about everything. She really has the most amazing attitude.
"She really is an inspiration and I think that is why so many people have donated so much money already."
Last night Mrs Murray, from Tain, said she was "overwhelmed" by the level of generosity from the community.
She said: "The amount is amazing, and I'm truly blessed by everyone's generosity.
"They are so generous and I'm absolutely in awe of them all doing this for me."