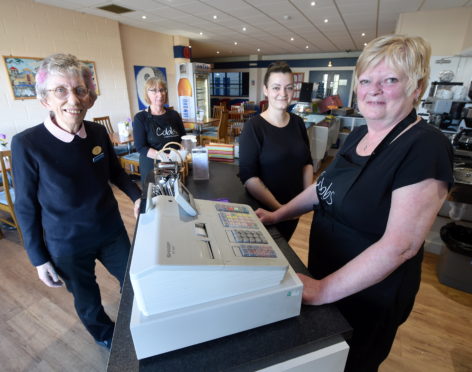 A north café has been saved from closure as High Life Highland (HLH) announce plans to take it under their wing.
The popular café within Hilton Community Centre was earmarked to be replaced by vending machines in September after talks to secure its future broke down.
Following an outpouring of support for the community asset, the Inverness charity has now pledged to help "protect and safeguard" the important lifeline service through extending their catering provisions across the city.
Steve Walsh, Chief Executive of High Life Highland (HLH), said: "We recently put the Hilton Community Centre coffee shop operation out to tender but having listened to the requirements of the local community we are now of the view we can deliver the service internally.
"By doing so, HLH will be protecting and securing the much-requested coffee shop service to this area of the city as well as ensuring the ongoing employment of the staff currently working on site."
All staff currently employed at the Oldtown Road facility will now be given the opportunity retain their positions and transfer to work for HLH.
Inverness councillor Ron MacWilliam welcomed the news.
He said: "The Hilton community centre cafe continues to be a vital social hub for the community. This new approach by Highlife Highland is far more decisive and pragmatic and will hopefully end the uncertainty over the future of the cafe.
"When imminent closure was last threatened only five months ago it really did send shock waves through the community. So many people rely on the cafe as a meeting place and for some it is their main venue for socialising. I am grateful in particular to Steve Walsh for listening to community concerns."
Crisis talks were previously held between councillors and HLH last year but failed to find a resolution.
HLH is also going to bring the catering at Inverness Botanic Gardens and Nursery in-house.
To date, this service has been contracted to the well-known Highland commercial operator Cobbs.
Mr Walsh added: "HLH believes that bringing all catering provision in-house will offer a much wider opportunity to develop the catering provision to our many customers. At the same time the new provisions will generate new income streams that will remain within the Charity to assist in financially protecting HLH's core service provision across the Highlands."