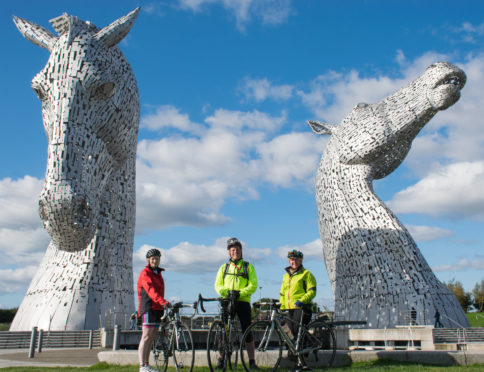 Three hardy charity cyclists have been stunned by the support for their ride from Edinburgh to Skye – with the sum raised exceeding all expectations.
Charlene Macleod, Iona Maclennan and Graeme Finnie set out from Edinburgh in October in a bid to navigate the 240-mile journey in three days in aid of Kyleakin Connections, a charity that assists adults with learning difficulties.
Initially, the team thought they had amassed an impressive £4,000 but on final count, after gathering all forms of sponsorship – both online and in paper form – their total, including gift aid, stands at a whopping £11,183.50.
The funds will now be put towards a new two-room base to allow for more one-to-one interaction for service users, with the centre keen to open up the £200,000 extension for use by the local community.
Centre manager Charlene MacLeod, who took part in the challenge, said she was "astonished" at the final total.
Mrs Macleod said: "I think this captured people's attention as with myself and Iona getting on board it really was showing that staff and locals are happy to get out and do something to generate funds rather than them being handed to us."
The sum means Kyleakin Connections have now raised about £84,000, while further efforts and applications for grants will hopefully assist in delivering the facility.
Mrs Macleod added: "We have still got a wee bit to go but everyone has just been so supportive and we can't thank them enough."