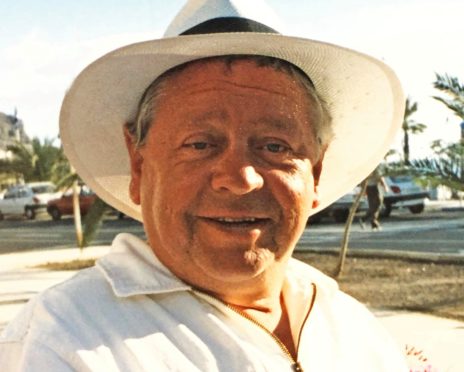 Ian Jolly was, for several decades, the best-known press photographer in the north of Scotland.
Jolly, who has died aged 77 from cancer, took family pictures of John Lennon and captured the wedding of Madonna and Guy Ritchie on film during a long and varied career.
He was born to Bill and Muriel Jolly in New Deer, in the Buchan area of Aberdeenshire, in April 1942.
Although his photo-journalistic career commenced in Aberdeen, and included a short young spell in Dundee, most of his working life from the early 1960s onwards was spent in the Highlands and Islands.
Inverness was the ideal base for his extensive coverage of this large area from the Argyll islands to Shetland with key workplaces such as Dounreay in Caithness and the location of several big defence bases.
So well-known was he that even HM Queen Elizabeth, the late Queen Mother, whom he snapped on dozens of occasions at holiday homes of the Castle of Mey in Caithness and Birkhall on Royal Deeside, used his first name to address him.
For  the rest of his life, Jolly was often asked about family pictures that he took of Beatle John Lennon, his wife Yoko Ono and their respective children Julian and Kyoko at a croft-house in Durness in 1969.
One of John's aunts was married to a Durness-born dentist working in Edinburgh, who had been bequeathed the family's cottage home in that remote part of the Highlands.
Also in high demand was the final rolls of film he shot before being overtaken by the digital revolution.
He captured the events surrounding the December 2000 marriage of Madonna to British film director Guy Ritchie in Dornoch Cathedral, Sutherland.
Income from the associated assignments paid for the transformation of Jolly's business to digital.
Other VIPs that he photographed included movie stars Mel Gibson and Sean Connery.
Ian leaves his wife Maureen and his two children and their partners. They had three grand-children.