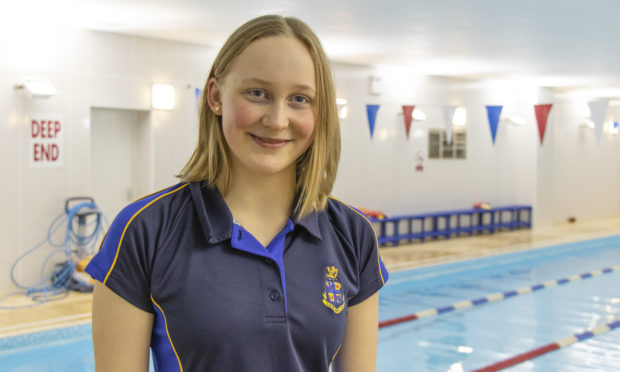 A 14-year-old swimmer from Tain has been selected to compete in an international competition after being called up to the Scottish youth development squad.
Elise Cosens, who is in her third year at Strathallan School in Perthshire, said she is "over the moon" to be selected for the team that will head to Bangor in Ireland next month to compete in the international swim meet.
Miss Cosens said: "I can't believe it.
"I'm so excited for the meet in Ireland next month. It will be my first swim in competition outside of Scotland."
Miss Cosens inclusion in the squad has come as no surprise to her coaches after she joined the prestigious school on a swimming scholarship back in September.
Swimming coach Elaine Johnston said she is "thrilled" by the teenager's success, adding that her progress has been "exciting to watch".
She said: "Elise came to us not that long ago as a sprinter but her determination and hard work has meant she is now equally holding her own at longer distances.
"The youth development squad is a fantastic introduction to international swimming; in fact, it was the same squad that former pupil and current Olympian Duncan Scott was first selected for.
"We are thrilled to see Elise get the national recognition she has worked so hard for.
"Training with the Scottish squad is only going to increase her performances and her goal of representing her country across the globe."