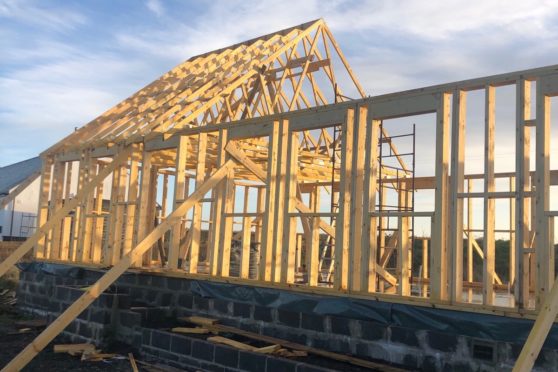 A couple have launched an online appeal after the dream home they had started building in the north Highlands was levelled by Storm Brendan.
Marie and Sam Wray were left devastated as the wooden frame of the house near John O'Groats was levelled by 70/80 mph gales.
As she surveyed the wreckage yesterday, Mrs Wray said they are determined to rebuild, with the help of friends.
The couple, both 52, moved up from Hampshire in December 2016 and shortly after tied the knot in a ceremony at the historic standing stones at Achavanich, near Latheron.
They then bought the plot of ground at Canisbay, staying in a caravan while they worked on the single-storey, three bedroom house.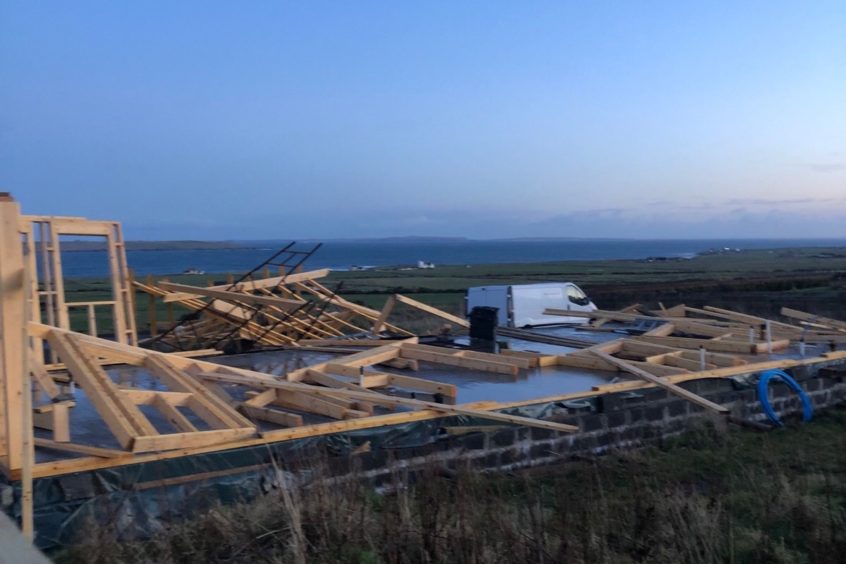 After the foundations were laid, Mr Wray, who used to run his own building business, started on the wooden frame.
His wife, who runs a nail bar in Thurso, said: "Hindsight is a wonderful thing and maybe this was not the best time of the year to start on the building but we were keen to get on with getting the frame on and block it up over the summer with the prospect of moving in this time next year."
Mrs Wray said her husband, who works at Dounreay, had braced the frame with trusses to make it more stable.
She said: "On the day it happened, they were predicting winds up to 30mph which it would have stood up to.
"It was breezy in the morning but then the winds really got up. Our neighbour has a weather station and said the winds got up to 80 mph."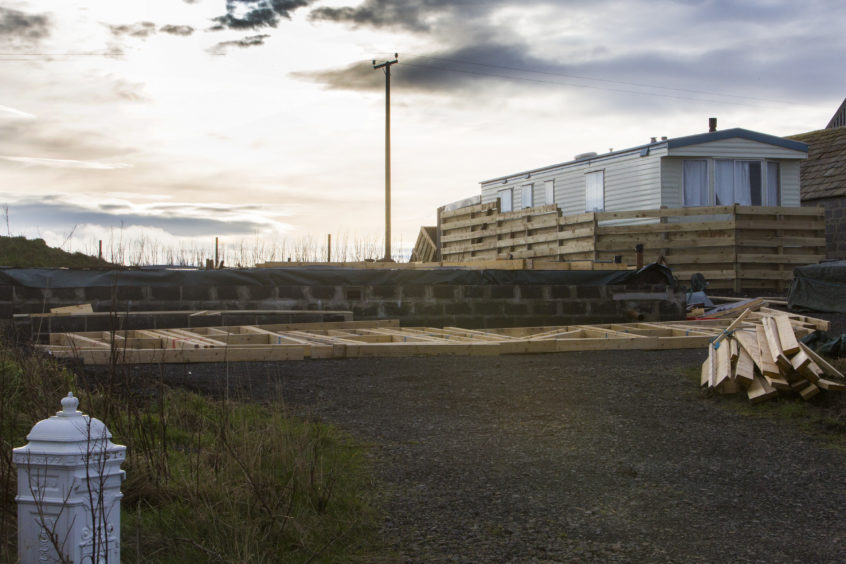 As their new home was being buffeted, the couple opted to go for a drive to John O'Groats in the early evening.
"It was starting to lean a bit and we really didn't want to be there if it came down," she said.
"I then got a text from a neighbour to say that the wind had done some serious damage to our home. When we got back, we found it had been completely flattened.
"Some of the wood had actually twisted and there were sections that were turned to matchwood."
The couple were relieved their two cats, Tizzy and Phoebe, were unharmed.
Since the storm on January 13, the Wrays, who have sunk their life savings into the project, have resolved to build again.
Without insurance, they were persuaded by a friend to start up an online appeal to try and recover some of the costs of they have incurred.
She said: "We came here to follow our dream and we love this part of the world and intend to settle here.
"It's heartbreaking but we will salvage what we can and start again."