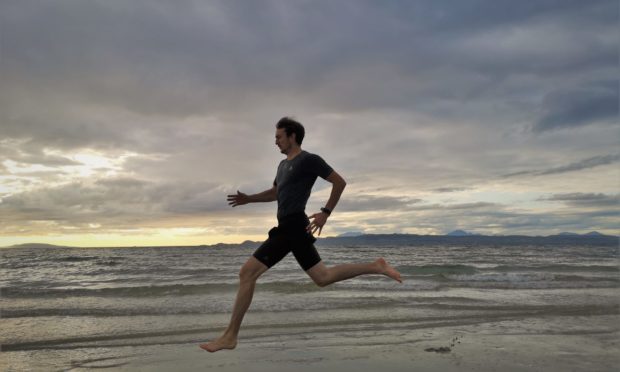 An ex-solider is attempting to smash the current record for the time taken to navigate a tough Highland route by more than 40 hours.
Ben Turner, who served in the army for seven years, will attempt to break the record in April in a solo effort that will endure him running non-stop on the 230-mile Cape Wrath Trail.
The trail runs from Fort William to Cape Wrath in Sutherland, the most north-western point of mainland Britain, and has been regarded as one of the toughest in the country, with about 20% not even having a track to follow.
The current record for completing the trail was set by ultra runners Beth Pascall and Damian Hall in December 2018 which stands at four days, nine hours and 43 minutes.
However, Mr Turner is seeking to complete the route in under 60 hours, an effort that will involve depriving himself of large periods of sleep and refuelling at crossroads along the route with food and water.
Mr Turner said: "I have always had this love for pushing myself really hard.
"Since I left the army I have been looking for something to do to fill that void. I moved up to Fort William and got myself a job but I found myself getting a bit itchy wanting to take on new challenges.
"I find that it's all a lot of fun.
"I am studying exercise science and clinical nutrition and this really is a full-on science experiment to see if I can keep my body going for that long.
"I am hoping that the 14, 15, or 16-year-old Ben Turners of this world might look on at this maniac and be inspired to undertake their own challenges."
Between periods of refuelling, Mr Turner will be running for up to eight hours in the remote mountain landscape carrying all of his survival, endurance and safety kit on his body.
He has already taken on around one-quarter of the route in sections and intends to have completed the full 230 miles prior to undertaking the challenge to ensure he is best prepared.
A film production crew will also join Mr Turner to document his expedition with a 90-minute feature to be launched following his attempt to break the record.
Mr Turner added: "I will definitely do it. I am in the mindset that I could go tomorrow and do it.
"I am averaging around six-miles per hour at the moment so if I do not stop I will complete it in 38 hours but I am allowing myself that leeway for any changes.
"Its definitely going to be the hardest thing I've ever done but I am looking forward to it."