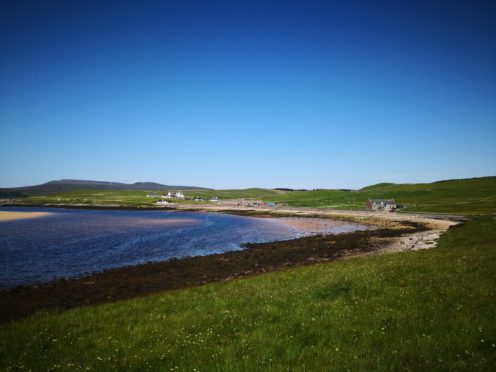 Crofters bidding to purchase land in Sutherland in a community buy-out claim the are being stalled by the Scottish Government over its refusal to let them pay in instalments.
Keoldale Sheepstock Club wants to take over land on the Keoldale Estate in Durness, which is owned by the government.
However, they claim negotiations have hit an impasse and local councillor Hugh Morrison has questioned the Scottish Government's "commitment to empowering communities and working to help strengthen rural economies".
The councillor has been assisting the club with the purchase which he said would boost the local economy and provide year-round employment.
But the final deal has "hit a deadlock" because, he said, officials refuse to budge on the club paying instalments, citing that it would set a precedent in other similar community buy-outs.
Councillor Morrison called the situation "complete nonsense", adding: "The Keoldale Sheepstock Club was part of the 'Land fit for Heroes' legislation after First World War.
"Crofters around Durness rented the Keoldale Estate through the Scottish Office.  Since the introduction of the Parliament in Edinburgh ownership of the estate has been transferred to the Scottish Government.
"As part of the Scottish Government's policy to empower communities and organisations around Scotland in taking on and owning public sector buildings or land, members of the club requested to buy the estate from the government.
"The crofters have already presented a detailed business plan on how they would consider development of the various opportunities the buyout would offer, but this appears to have been ignored and sidelined by the civil service working on behalf of Scottish Ministers.
"Over the last three to four years discussions had been extremely positive and a settlement figure had been made by the civil servants.
"However, given the amount, the club sought to pay in instalments. It is deeply disappointing this offer has been refused as the Scottish Government believe it would set a precedent for other community buy-outs."
He added: "I know of one Scottish council who agreed for a community organisation to pay instalments on the understanding should they default the ground would revert back to the council."
The Scottish Government has been contacted for comment.