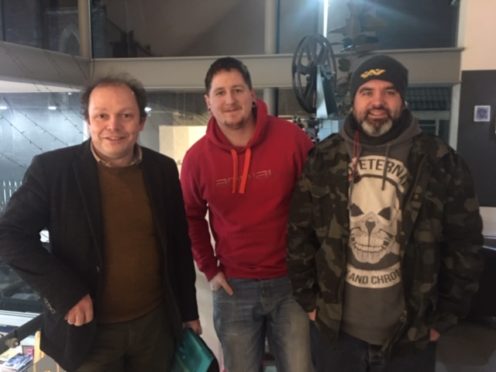 Comic Con fun is coming to the Outer Hebrides, with the launch of the islands' very first comic book convention.
The 2020 OH!Con will take place in Stornoway Library on on Saturday, April 25, as other local venues including the Town Hall and An Lanntair Arts Centre – bringing a celebration of comics, science fiction, fantasy, games and manga to the Western Isles.
The free all-day event, which is the initiative of the Comhairle nan Eilean Siar library service, will include feature talks, workshops and activities for the whole family. Participants are also being encouraged to dress up for the occasion in true Comic Con tradition.
The convention is supported by the Public Library Improvement Fund (PLIF), a Scottish Government initiative administered by the Scottish Library and Information Council, and is a partnership project with the An Lanntair Arts Centre in Stornoway.
A dedicated team of OH!Con volunteers has already been established to help ensure the event is a big success.
Volunteer John Hayward said: "It's exciting organising the first comic con in the Outer Hebrides.
"We have some very interesting events and guests lined up, but we would also love to hear from anyone who has ideas of what they'd like to see at OH!Con and wants to get involved.
"We're really hoping it'll prove popular and we'll be able to run it as a regular event in future years."
Pamela Tulloch, chief executive of the Scottish Library and Information Council, added: "OH!Con is a perfect example of how the Public Library Improvement Fund works – supporting innovative and creative library projects throughout Scotland.
"Libraries lie at the heart of local communities and Stornoway Library is the ideal location for the first ever Outer Hebrides Comic Con event."
Kathleen Milne, libraries manager with Comhairle nan Eilean Siar, said: "The response we've had to hosting the first ever Comic Con event in the Outer Hebrides has been amazing.
"It's shaping up to be a truly memorable event which we hope will be very well attended.
"Comic con events like OH!Con are a great way to being communities together and it could be the start of another yearly event in the Outer Hebrides library calendar."
The next OH!Con volunteers meeting takes place at Stornoway Library on Saturday, March 5, at 6pm.