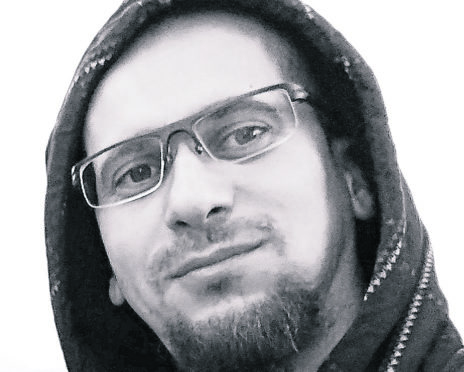 Rescuers looking for a Slovakian tourist who has gone missing on the UK's highest mountain said today that there is little hope he is alive.
Police in Lochaber are appealing for information to help trace Tomas Gafrik.
They say they are "increasingly concerned" over his welfare.
The 40-year-old arrived in Scotland at Edinburgh Airport last Tuesday week.
He contacted family in his home country on Thursday, sending images which indicated he had spent the previous night near the Halfway Lochan on Ben Nevis and intended to continue to the 4411ft high summit that day.
But John Stevenson, leader of Lochaber Mountain Rescue Team, said yesterday that conditions on the mountain had prevented further searches since Sunday.
"It is whiteout conditions – the snow is anything from 2ft to 20ft deep or more," he said.
"It is like looking for a needle in a haystack. We just don't have a clue where he is or what he was trying to do.
"We really need more information to try and pinpoint him. He did have a tent and a bivvy bag but he never caught his flight home on Sunday as expected.
"If he is on the mountain, the chances of him being found alive are very, very slim, I'm sad to say. We will begin to look again when we have something to go on and when the weather improves.
"But there is very little hope for him. He was missing for three days before we knew about him. As always we will do our best to find Tomas, but we need more information."
Tomas is described as being 1.86m tall and of medium build with short brown hair.
He is believed to have been wearing a grey jacket and carrying a green and yellow rucksack.
Sergeant Michael Bell of Fort William Police Station said: "Tomas has not been in contact with his family since Thursday and we are growing increasingly concerned for him.
"I would ask anyone who may have seen him at any time since he arrived in Scotland on Tuesday, whether that is on Ben Nevis or elsewhere to let us know as soon as possible."
Twenty seven members of Lochaber MRT plus 12 other mountain rescuers from other teams and the Inverness-based coastguard helicopter searched for him on Ben Nevis all day on Sunday.
The rescuers said Tomas posted on social media a short film of himself just above half way on Ben Nevis. He may have also gone to "the fjords" in the area.