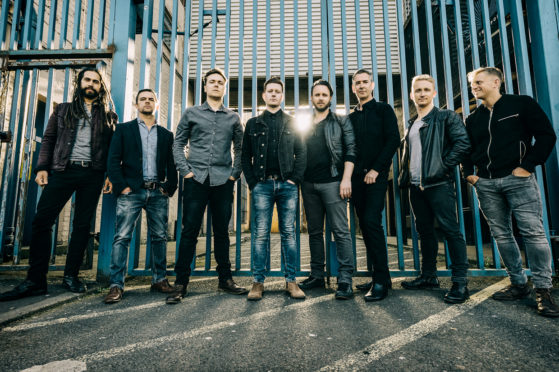 Loganair have taken Skerryvore under their wing ahead of their return to HebCelt in July as they embark on a whistle-stop tour.
The Tiree born band will undertake a whirlwind tour across four countries in just three days before arriving in Stornoway to take to the HebCelt stage, as the event celebrates its 25th year.
The regional airline will fly the group on the final leg of their trip from Glasgow to Stornoway ahead of their evening performance on July 18.
Daniel Gillespie, a founder member of Skerryvore and the band's accordionist, said: "As a band formed in the Western Isles, we have always been aware of the importance of connectivity and transport with regards to island communities and tourism.
"But we are extra thankful this summer that Loganair's Glasgow to Stornoway route allows us to complete a run of shows that will see us reach four countries in three days, finishing off at the legendary HebCelt festival on the 18th July."
Skerryvore will fly from Scotland to the Czech Republic on July 16 to play at the Colours of Ostrava festiva before flying to Liverpool the following day and driving to Dolgellau in Wales for the folk and world music festival Sesiwn Fawr Dolgellau.
Just hours before they take to the legendary HebCelt stage for their anticipated evening performance, the eight-piece group will drive 354 miles north to Glasgow before taking to the skies.
HebCelt Director Caroline Maclennan said: "Skerryvore are long-time friends of the festival and we were desperate for them to be part of our 25th anniversary celebrations. Thankfully, Loganair stepped in to make sure they will be here on time during a hectic touring schedule."