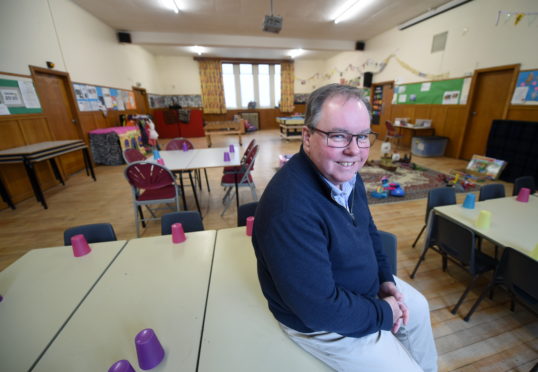 An Inverness church has joined forces with the school next door to create a new nursery space as part of a modernisation project.
c of Scotland will lease part of the building to Crown Primary School to give them more room to accommodate the increased early learning and childcare hours.
The Scottish Government has ordered pre-school children should get their hours increased from the current 600 hours to 1,140 hours per year.
The council called on the Crown congregation for assistance – and now, the school will lease the community part of the church building.
The Highland Council will pay an annual rent for the use of the space, which will be transformed to accommodate two nursery classes.
In return, the council are to carry out a number of improvements to the church halls, including the installation of a lift.
Reverend Douglas Robertson has been leading the Inverness congregation for just six weeks, following 19 years' service in Australia.
He feels the agreement of shared facilities was agreed upon through their healthy long standing relationship with the school.
He said: "We already have a long standing working relationship with the school. They are required by the Scottish Government to provide additional nursery spaces and there is not a lot of space within the currently school to do that so they thought their option might be if the church had space they could use more permanently so they put that proposal to the church.
"The overwhelming sense from a lot of people is just that it is fabulous that we can go something that is good for the staff, the families, the kids and so therefore it's good for the community. Jesus did tell us to love our neighbours."
An area of land within the grounds is also to be made available to build cloakrooms and toilets for the children and provide an outdoor play area.
Miriam MacDonald, head teacher at Crown Primary School, welcomed the news, saying:  "Thanks all for your support of this vision. I really do think it will be a leader of change in so many community ways and I'm excited to be part of it."
The plans form part of a wider initiative by the congregation to transform the building make it more "sustainable" and accessible.
A Highland Council spokeswoman said: "The Council has considered a range of options to increase physical capacity where required, to allow additional hours to be offered. "Whether that be alterations to existing school buildings, installation of additional buildings or modular units, or use of additional spaces outwith the school grounds."