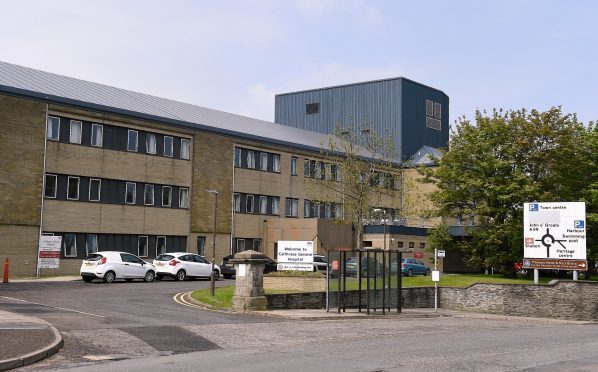 Health campaigners have hit out at the "totally unacceptable" treatment of Caithness mums who they say are being left to fend for themselves while waiting to give birth in Inverness.
Caithness Health Action Team (Chat) revealed heavily pregnant women do not always get straight into a ward and some end up staying at NHS Highland's Kyle Court until they are ready to have their baby.
During their stay, they have to pay to use the hospital canteen or go shopping for food themselves as they wait to go into labour.
They have called for NHS Highland to step in and provide meals – and are even prepared to offer food parcels themselves as a last resort.
Chat chairman Bill Fernie said the existing set-up and provision was totally unacceptable – and yet another example of the health board failing to properly look after expectant women from Caithness and north Sutherland.
Since the axeing of the consultant-led maternity service in Wick three years ago, nearly all mums-to-be are now referred to Raigmore.
Last year, just nine of the 152 births took place in Caithness General.
Mr Fernie said his group was surprised to learn of the number of mums-to-be who end up staying in the Kyle Court accommodation block, next to Raigmore, prior to going into labour.
He said: "They only go into the ward when there baby is due. The length of their stays at Kyle Court can vary from a day to up to a week.
"What shocked a lot of us was to find out that they do not get any meals provided.
"They have to go the hospital canteen, which is open Monday to Friday, or go to the nearest shop for food which they then heat-up in a microwave at the accommodation."
Mr Fernie claims it is another instance where the health board has not thought through the practical difficulties facing women making 100-plus mile journeys to give birth.
He said: "NHS Highland has not carried out a risk assessment or impact assessment about these women who are often separated from their families and have to make these marathon trips.
"It's a huge issue, especially for families on low incomes and we are aware there is a lot of unhappiness about this."
Mr Fernie said the health board should be supplying meals to the women for whom good nutrition is essential as they prepare to give birth.
"The board takes the view that it's up to the women and their families to deal with this," he said.
"But it created the problem where nearly all women from our area have to travel to Inverness to give birth so it should be responsible for properly looking after them during their stay in Inverness."
Chat is to press the issue with the board's new chief executive Paul Hawkins.
The group offers mum-to-be from its area special lay-back car baby seats and emergency helper kits.
It is now questioning whether it needs to look into supplying food hampers at Kyle Court.
A NHS Highland spokesman said: "NHS Highland works closely with pregnant women in both patient lodges to ensure their stay is as comfortable as possible.
"Patients have full access of the refurbished kitchen facilities in both patient lodges and access to the Raigmore canteen.
"We would encourage any families who have concerns to get in touch with us to discuss their case in detail."