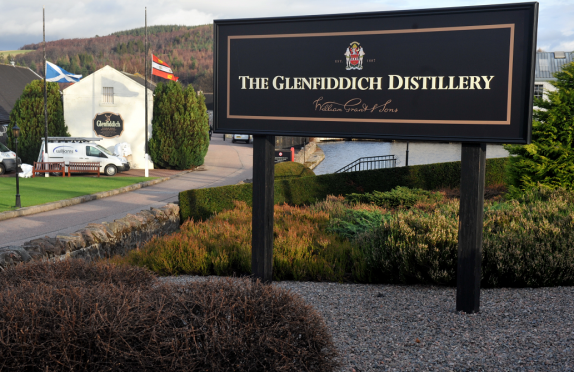 One of Scotland's top whisky producers closed two of its visitor centres yesterday amid coronavirus fears.
Staff at the Glenfiddich distillery in Dufftown began turning people away as they entered the approach to the attraction.
It is understood the closure was in response to concerns raised over the fact that the distillery attracts visitors from all over the world.
The visitor centre at the nearby Balvenie distillery was also closed.
Members of a holidaying family from Greece were among those who found themselves turned away from the Glenfiddich.
They said said staff had explained that it was a preventative measure because of the virus.
"It was a bit of a surprise as there were no signs up," one member of the party said.
"As soon as I drove in there were staff in high-visibility jackets who said it was closed today and explained why.
"They told us it was a precaution as they get visitors from all over the world.
"I was also told that other whisky visitor centres would be doing it too."
A spokesman for William Grant and Sons, who own Glenfiddich and Balvenie, said: "We are not aware of any confirmed cases of coronavirus at any William Grant and Sons locations.
"As a precaution, we have closed the Glenfiddich and Balvenie visitor centres in Dufftown until further notice, but our distilleries remain operational."
A spokesman for the Scotch Whisky Association said: "Our companies are working with local authorities in the UK and in export markets to ensure we are playing our full role in helping to contain the virus in affected countries.
"We will continue to monitor the situation closely and share relevant guidance."