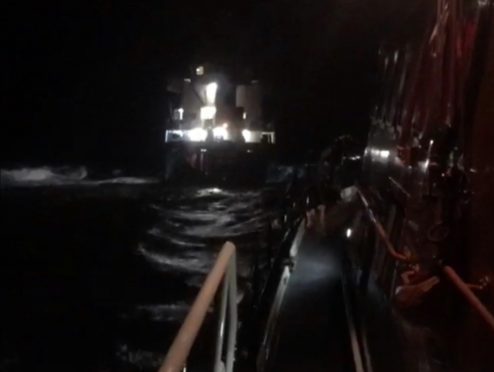 Eight Russian crew members were airlifted to safety by a coastguard helicopter in an emergency rescue during the early hours of this morning.
The Portree lifeboat, Stornoway coastguard rescue helicopter and an emergency towing vessel responded to the Mayday call, around 2.24am, from the MV Kaami.
The cargo ship had run aground in The Minch, six nautical miles North West off Duntulm on Skye.
The Bahamas vessel was on route to Sweden having left Drogheda in Ireland on the Saturday evening.
Rough seas and 45mph winds played havoc to the weather conditions, but the stranded cargo crew were safety airlifted to Stornoway with no injuries.
Emergency services were stood down at 4.30am and returned to their bases.