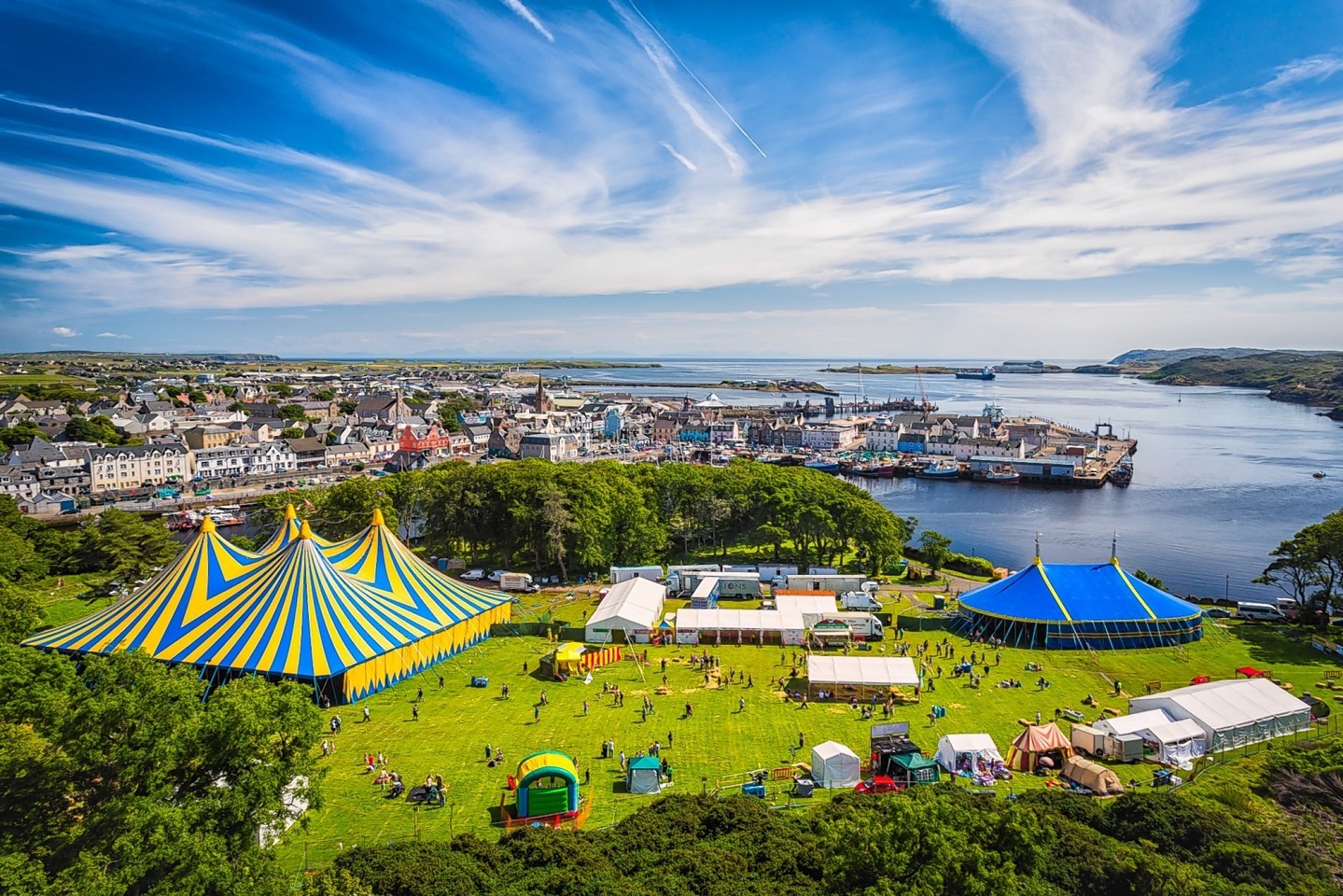 The Hebridean Celtic Festival's 25th anniversary celebrations have been put on hold due to the coronavirus pandemic.
And in another blow for the live music scene in the Hebrides, the outbreak has also forced the fifth anniversary Eilean Dorcha Festival (EDF) in Benbecula to be postponed.
The news will have a huge economic impact on the islands as the events attract thousands of visitors from home and abroad and together generate more than £2.5 million.
HebCelt had planned to mark its milestone year with a stellar line-up from 15-18 July, including Texas, Seasick Steve and Saving Grace, featuring rock legend Robert Plant.
Its silver anniversary will now be re-scheduled for July 14-17 next year.
Festival director Caroline Maclennan said the decision was made with "deep regret and sorrow".
"Whilst it is hugely disappointing to make this announcement, we hope all will understand that we can't take any chances with the health and wellbeing of everyone in our community, and the many visitors the festival attracts.
"We have been left with no choice but to make this heart-breaking decision, and we are well aware that it will have a serious effect on our community and everyone who works to stage a fantastic festival each year.
"However, as well as protecting the health of all involved, this decision now also makes it more possible for us to protect the future of HebCelt and ensure it is enjoyed for years to come.
"By postponing our event, we still hope to bring this year's outstanding programme forward and are in discussions with artists in order to gauge the possibilities in this regard."
HebCelt directly generates net income of around £2 million annually. Over its four days attendances reach 18,000, with music fans arriving from all over the UK and abroad.
EDF was due to be held on July 24 and 25, with performances from the Ultimate Eagles, Peat & Diesel, Flash Queen Tribute and Manran among others. It will be held next on 30 and 31 July 2021.
A study after last year's festival revealed an estimated £621,334 visitor spend, an increase of 19% on the previous year.
Organisers say they are devastated at having to cancel this year but it was impossible to hold a safe event amid the current restrictions.
"We were all looking forward immensely to our fifth anniversary event, and we still are, albeit it won't now happen until 2021.
"As always, our priority is ensuring that EDF is first and foremost a safe, family-friendly event and sadly this cannot be guaranteed with the current restrictions in place. We cannot gamble on safety.
Tickets bought for both events this year remain valid for 2021 but refunds are also being offered.