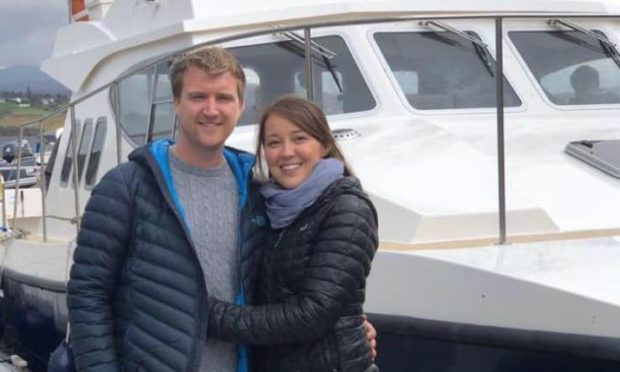 Skye couple Ewen Grant and Janice Cooney have had to dock their cruise business, but they are still providing a lifeline to the neighbouring island of Rona.
Rona is often described as one of the loneliest places in Britain, with only four residents.
Caretaker Bill Cowie and his wife Lorraine live there along with another couple who were chosen out of scores of applicants to live there and take over when they retire.
Mr Grant and Ms Cooney, who is also working as a nurse during the pandemic, usually run half and full day cruises for up to 12 people on their 40ft catamaran Seaflower from Portree to Rona and neighbouring Raasay – while serving freshly caught seafood on board.
They also have the contract to deliver supplies to Rona, a one-hour boat trip from their base in Portree.
Mr Grant said: "Seaflower is the only way to get essential supplies to an almost deserted but magical island.
"We're determined to continue to make sure the resident quartet have all they need during the pandemic."
Raasay and Rona were once well populated but during the 18th century Highland Clearances they were depleted of inhabitants, with many fleeing to a new life in the United States and Canada.
At the end of the 19th century it had a devoutly Christian population of almost 200.
From the 16th century until late in the 18th century Rona, now owned by a Danish family and home to hundreds of deer, was a notorious haven for pirates operating out of its concealed natural harbour.