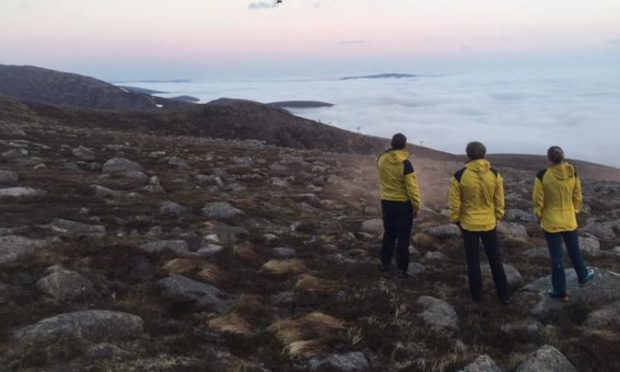 Mountain rescue teams have praised walkers and climbers for staying off the hills during the lockdown after reporting no calls outs for a second successive weekend.
Following government advice to travel only for essential purposes, rescue teams and mountaineering bodies urged people to put walking and climbing activities on hold.
Scottish Mountain Rescue, which represents 24 volunteer mountain rescue teams, welcomed the recent lack of call outs during a normally busy time.
"We know its difficult not to head out into the hills to escape reality at the moment – we are finding it hard too – but we all have to play our part", the organisation said. "Thank you to everyone for staying at home and safe."
Willie Ross, secretary of Cairngorm Mountain Rescue Team, part of the Independent Scottish Mountain Rescue Teams said: "It's very quiet thankfully as people are heeding the advice to stay indoors.
"Easter would be one of our peak times, but there are very few people out there."
Cairngorm leader Willie Anderson said: "It's like a ghost town just now because folk are towing the line.
"But by and large the mountain community is very responsible so it doesn't surprise me."