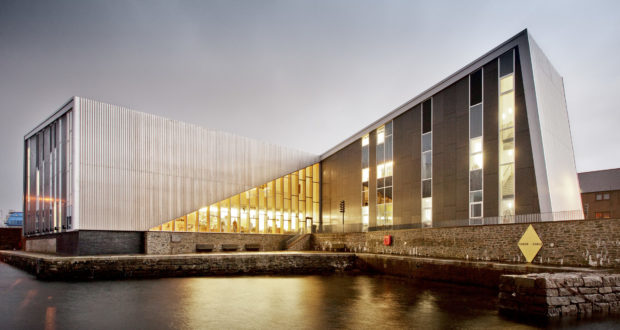 The curtain may have come down temporarily on public events, but a Shetland arts group is already planning a post-lockdown festival.
Shetland Unlocked will create an open platform for artists, musicians, writers and performers to deliver workshops and events that encourage people to re-engage with each other.
Organisers Shetland Arts say the free event, to be held four-six weeks after clearance is given for large-scale gatherings, will provide a long weekend of activities, including music, film screenings, theatre, dance, art, literature, craft, wellbeing workshops and activities for children and young people.
Talks are being held with Shetland Food and Drink Association and Shetland Arts and Craft Association about hosting events over the weekend and Shetland Arts are keen to hear from other organisations, venues and associations that would like to get involved.
Individuals and groups can propose performances and workshops, either new work or from their back catalogues.
The planned Screenplay 2020 and Wordplay 2020 events have had to be cancelled, but local elements of each festival will be incorporated into Shetland Unlocked. The Local Writers Night will also go ahead and the Home Made short film event is currently open for submissions.
Graeme Howell, Chief Executive of Shetland Arts, said the group are open to any approach and there will be the opportunity for community groups to use The Garrison theatre and other venues for performances.
"We want to give our community the opportunity to use our facilities to reconnect with each other and their audiences.
"Any sort of performance or workshop, craft or art piece will be welcomed and hosted. It will be chaotic, it will be family friendly and it will be Shetland."