A day out at the races is always an enjoyable occasion and it is no different at the chicken run on Tullochgorum Farm.
Spreading a bit of joy during the coronavirus lockdown, this Highland family are racing chickens around their outdoor pen in Boat of Garten.
The competitors have been given some wacky names for the event including Jalfrezi, Hard Pecks and Susan Boiled.
Duncan Miller, who works on the farm with his father Douglas, explains how the idea came about, he said: "We have a few family hens that keep us in a good supply of eggs and laughter and we wanted to spread some happiness during lockdown.
"My girlfriend came up with the idea and at first, I didn't want to do it because it is a really busy time for us at the farm with calving and sowing crops.
"But happy wife, happy life and all that so of course we did it.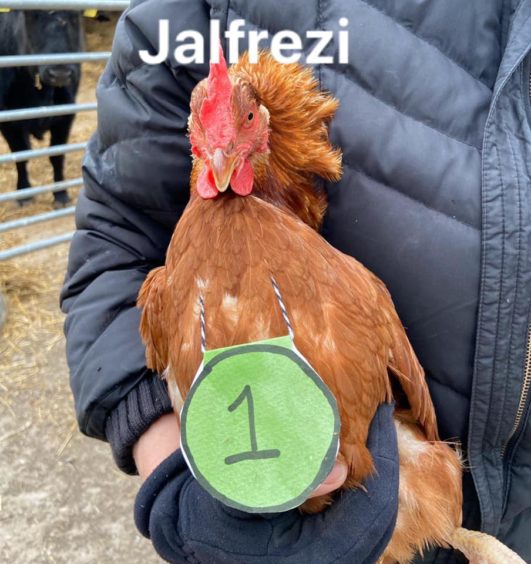 "It was quite easy to do because we let the hens out to roam the farm freely everyday so on 'race day' we just created a bit of a funnel with gates from the coop door and a finish line made out of vegetables when we let them out."
Duncan's brother Ross filmed the race and the duo provided expert commentary as well.
Mr Miller continued: "It has been a welcoming distraction from everything that is happening at the moment and the response has been excellent.
"People have been getting involved around the world from New Zealand to Wisconsin reaching more than 13,000 people so far.
"We have been flooded with comments and messages saying thank you and people can't wait till the next race.
"One friend even said they were going to name their first born child after the winning chicken, and we are going to make sure they do!"
The races can be viewed on the DM Agri Supplies Ltd Facebook page.
More from the Press and Journal