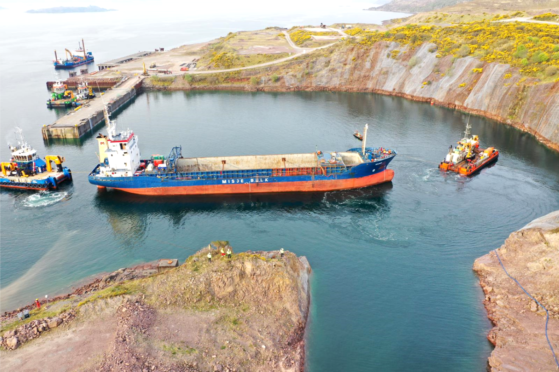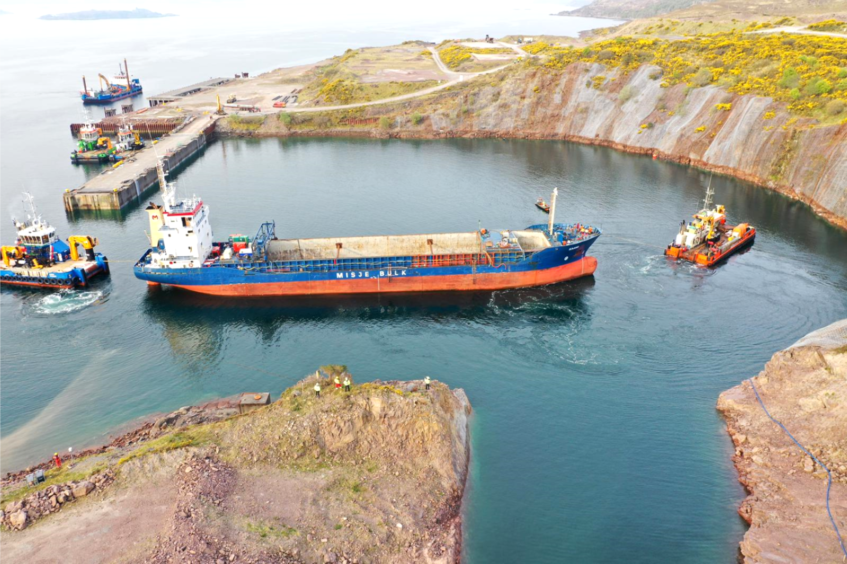 For the first time in 27 years, Kishorn dry dock in Wester Ross is awash with activity.
The port was fully opened in the early hours of Tuesday to allow for the docking of the Bahamas registered MV Kaami shipping vessel for recycling.
The arrival of the ship brought an end to a weeks' worth of detailed preparation to allow the vessel to dock for decommissioning work at the port, which is capable of being drained of water for such work.
The MV Kaami ran aground between Skye and Lewis at the end of March after striking rocks.
Salvors and the coastguard provided assistance to remove cargo before it was taken under tow to its perch in Loch Kishorn.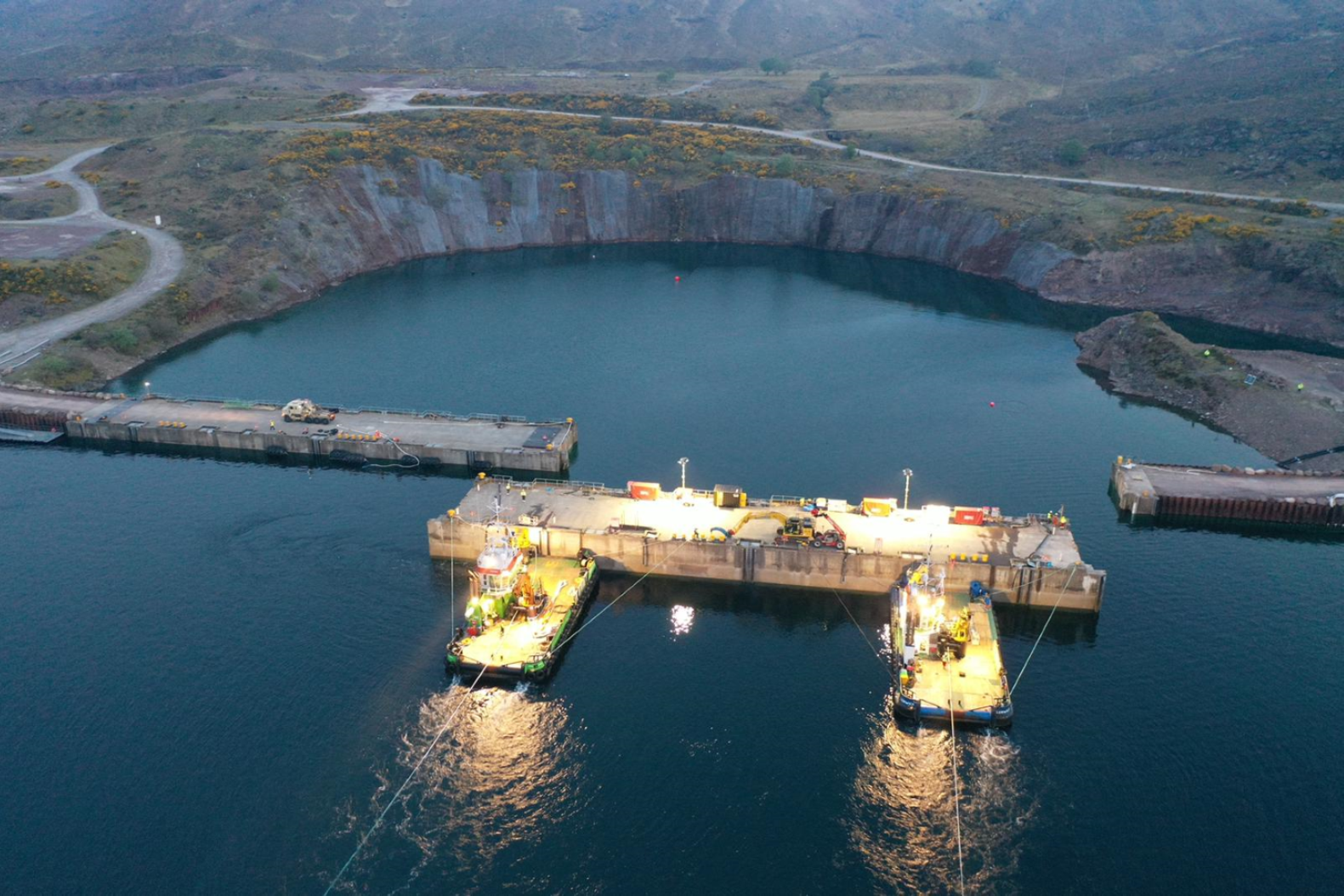 Alasdair Ferguson, director of Kishorn Port Limited, said the arrival marked "an important milestone in bringing Kishorn dry dock back into use".
The joint venture at Kishorn, between Fort William-based Ferguson Transport Limited and Aberdeen-based Leiths (Scotland) Limited, has received £700,000 from Highlands and Islands Enterprise (HIE).
The funding has assisted in overhauling the dock gates, cleaning the site, creating a new access road, and buying and installing dry dock gate anchors.
Alastair Nicolson of HIE said: "It's great to see this project arrive, demonstrating the area's competitiveness in this market and helping to sustain valuable jobs."
The original Kishorn Yard was developed as a manufacturing and fabrication yard for oil platforms in the 1970s, operating until 1987.
The dry dock was constructed specifically for the fabrication of the Ninian Central platform, a 600,000-tonne concrete structure.
The dry dock was last used in 1993 for the construction of the two main bridge supports for the Skye Bridge.