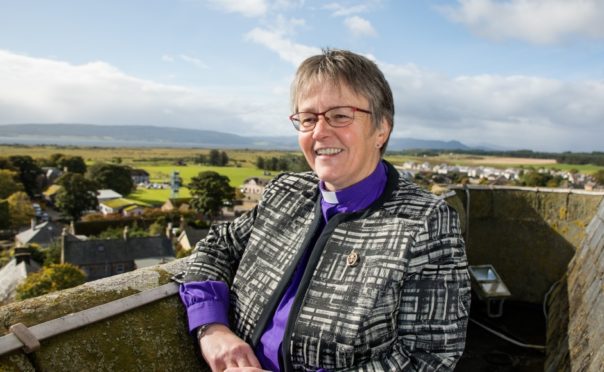 "Church is for those who need help, not for the perfect. I wouldn't be in it if it was for the perfect."
You may have heard of the Very Reverend Susan Brown.
She was the first woman to become a minister in Ross-shire, the first woman in the UK to take charge of a cathedral and is an advocate for the modern – some may brand it unorthodox – outlook the Church of Scotland is increasingly embracing to preserve its future.
Rev Brown has also had tea with the Royal Family in her role as Honorary Chaplain to the Queen and, quite conversely, owns a personalised dog collar gifted by the Vicar of Dibley herself, Dawn French.
On a worldwide stage, however, she is best known for her brief encounter with the Queen of Pop.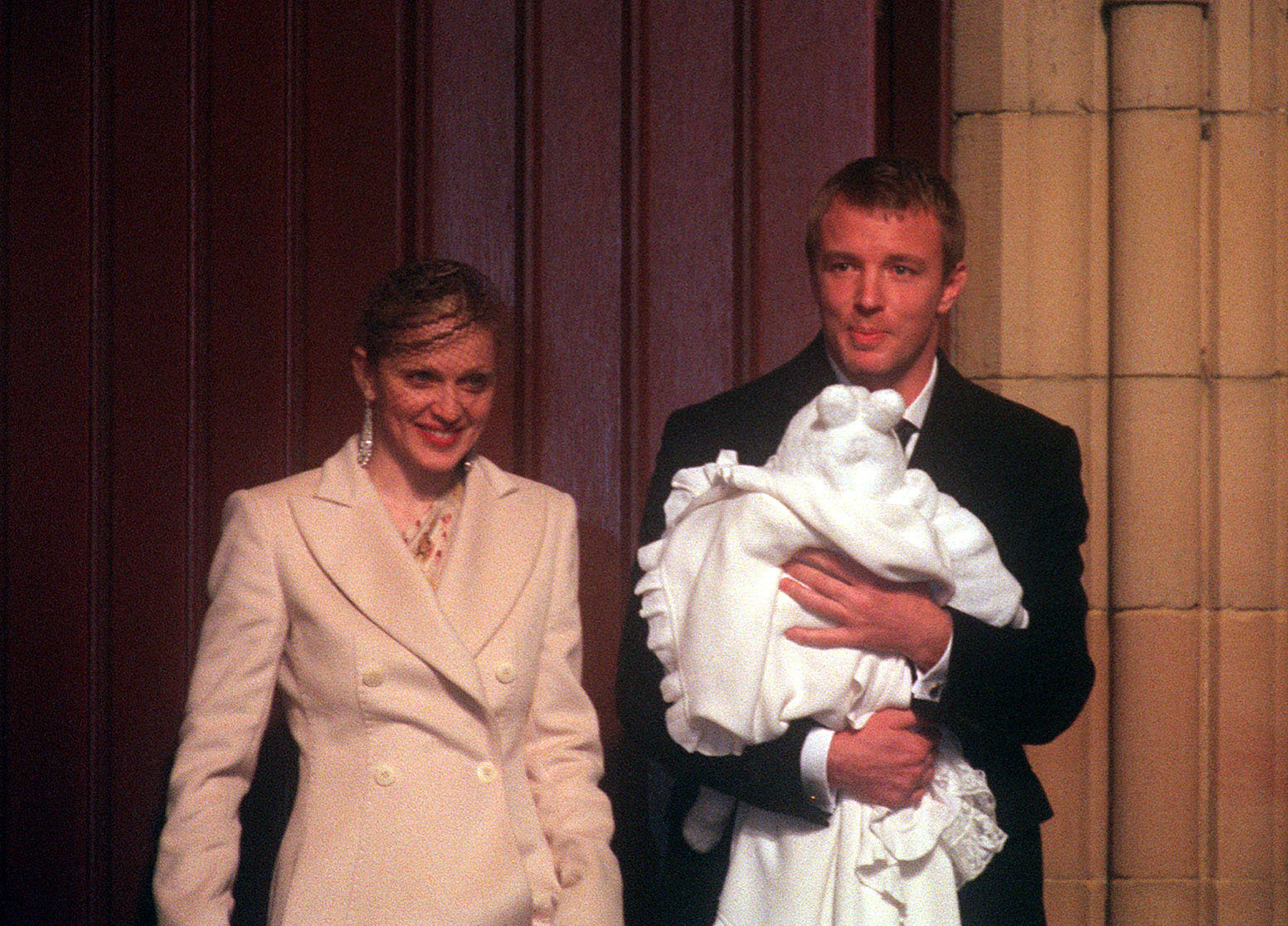 At the dawn of the new millennium, the young minister was thrust into the spotlight after Madonna and Guy Rutchie chose her to officiate their wedding and conduct the christening of their son, Rocco.
"Madonna mayhem" meant Dornoch and its cathedral was thrust into the limelight as rumours spiralled that an A-list wedding would be happening in December 2000.
Rev Brown was grilled by a number of media outlets, with a variety of tight-lipped responses. She was quoted telling the BBC: ""I haven't seen any Guy Ritchie films, although Madonna has one named after me, I think, called 'Desperately Seeking Susan'."
And when questioned about the possible nuptials by the P&J, she said: ""I cannot rule it out or in" and, when pushed for an answer, added: "I would not say whether it is yes or no."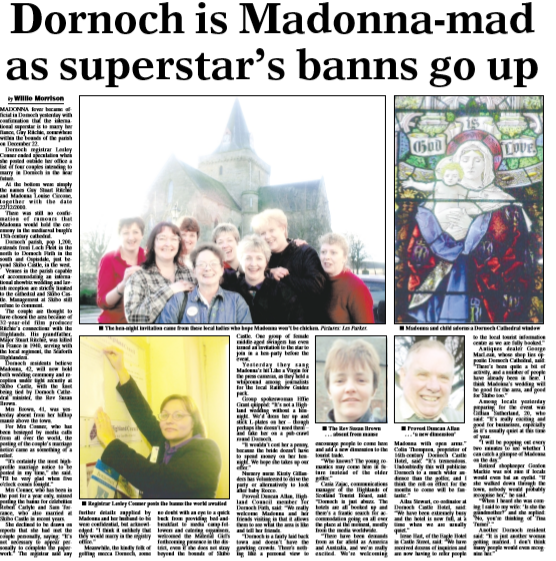 When it came to the wedding, at Skibo Castle, paparazzi from across the world teetered on step-ladders and climbed trees to catch a glimpse of the proceedings.
Rev Brown's last word to the media was that she was going to go and "lie down in a darkened room".
"Madonna was a long time ago," Rev Brown reflects now, in 2020.
"The locals laughed and took everything in their stride.
"They were creasing themselves when everyone started buying ladders. It was very funny."
Rev Brown can't say much about the actual wedding – she signed a confidentiality contract – but when asked on her opinion on the bride's music prior to the wedding she reveals: "I had never listened to Madonna before the wedding. And that's all I'll say."
That's as far as we go with Madonna, moving onto more important chapters in Rev Brown's history.
The 61-year-old, who goes by the Vicar of Dornoch on Twitter, was brought up in a mining family in the Midlothian town of Penicuik.
Her "calling" to become a minster began at an early age, and she initially was none-the-wiser that a woman had never been granted the role.
She went on to become an assistant at St Giles Cathedral and studied divinity at Edinburgh University.
"I felt the call to be minister from age of 15 which was a bit unusual, none of my family really went to church," she said.
"I simply didn't realise I'd never met a female minister, and it didn't occur to be that it might be something people would have a problem with.
"There initially were quite a lot of raised eyebrows, and even fellow students said I shouldn't do it due to my sex.
"That was their opinion, and things have changed."
Aged 26, she swapped Auld Reekie for the Black Isle when she was appointed minister at Killearnan Parish Church in 1985.
At a time when kirk numbers were dwindling, she managed to buck the trend by getting bums on pews to treble the congregations' numbers.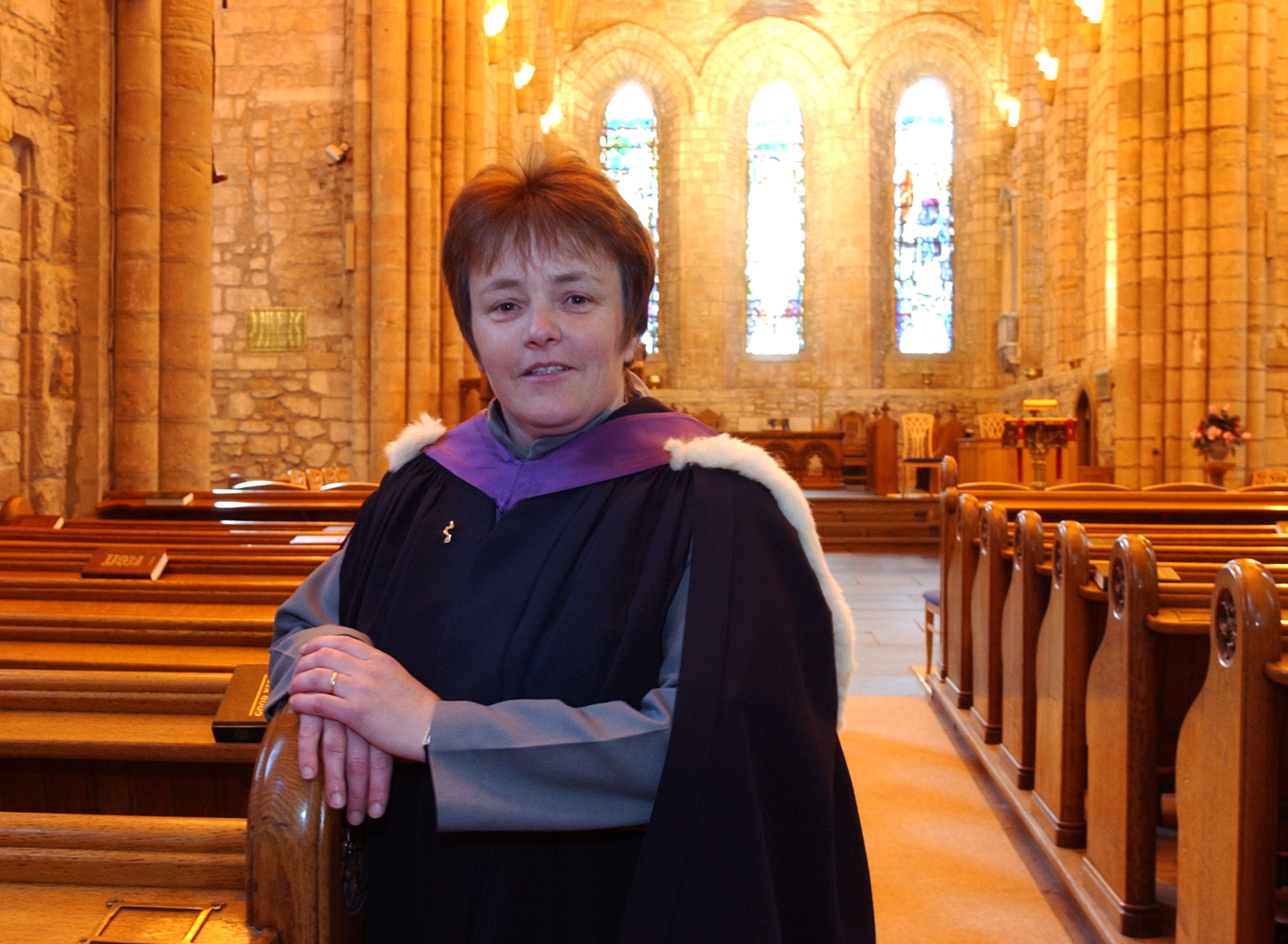 She said: "There was a cultural shock to begin with. Down in the central belt, when you announced communion everyone crept out the woodwork as they needed their name ticked off.
"In the Highlands when communion was announced, nobody came forward, as nobody felt they were good enough.
"We thrashed that way of thinking out of them."
She adds: "Church is for those who need help, not the perfect. I wouldn't be in it if it was for the perfect."
In 1997 she again made history, when she became the first woman in the UK to take charge of a cathedral, aged 38.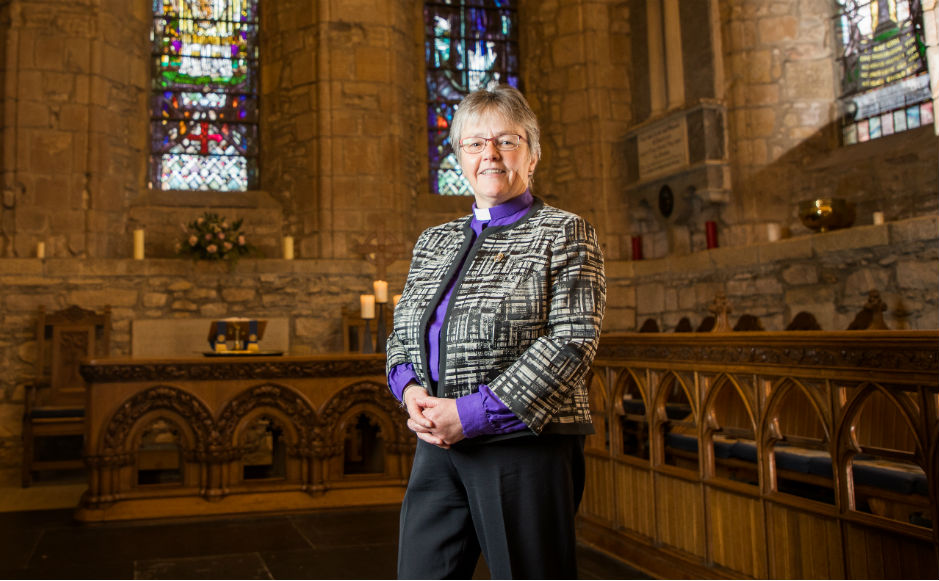 The "Madonna mayhem" came three years later.
In 2011 she was appointed the Queen's chaplain, and will hold the position until her 70th birthday or until the Queen is no longer on the throne – whichever comes first.
She describes the Queen as "wonderful."
And in 2017, it was announced that she had been nominated as the next Moderator of the General Assembly of the Church of Scotland.
Her role took her across Scotland, conducting worship  from rural Aberdeenshire to central belt, and meeting the First Minister.
She also travelled overseas and represented the Church of Scotland in Uruguay, Argentina, India and Pakistan.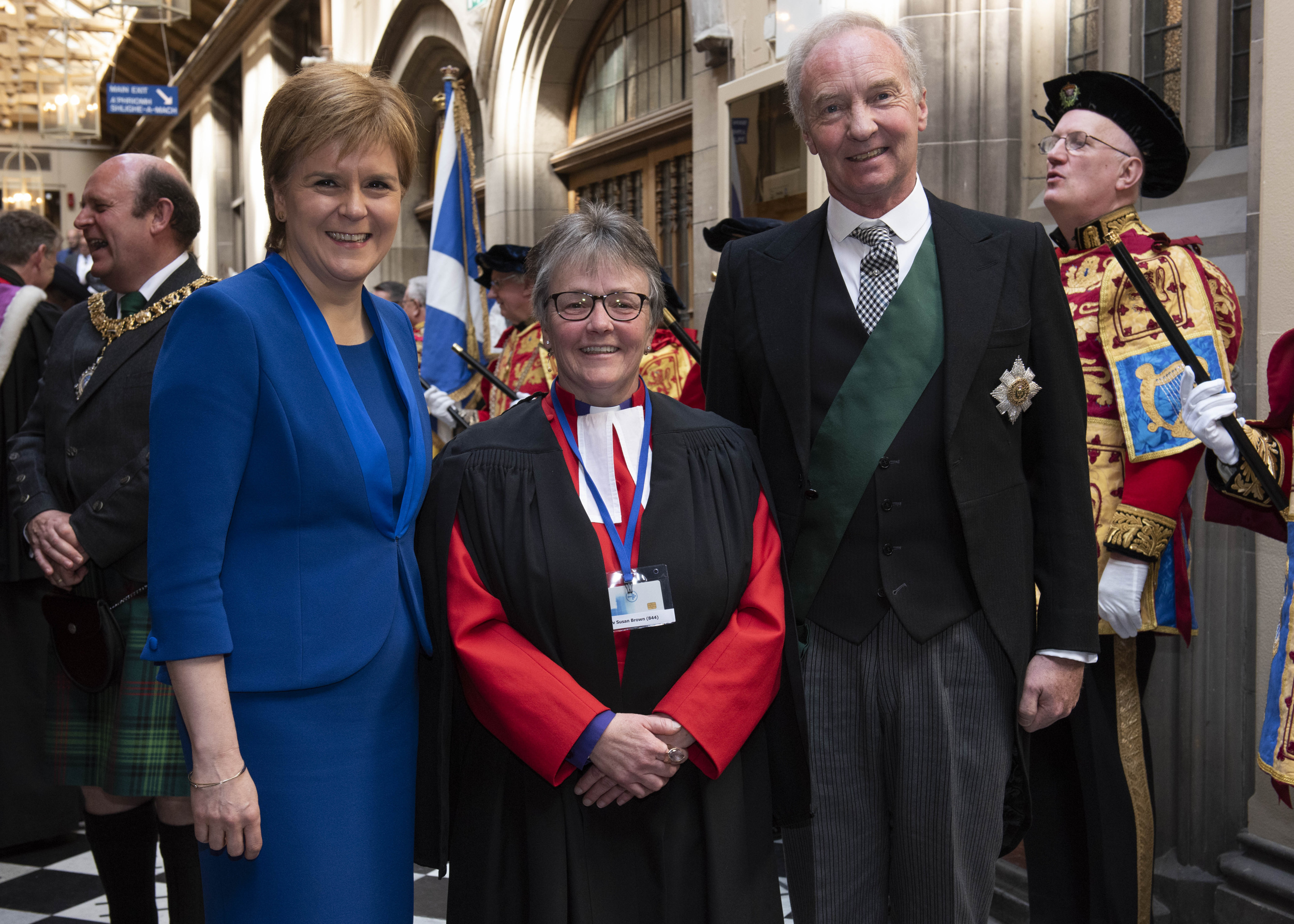 The visits provided her with an "eye-opening and inspirational" insight into what Christianity means across the globe.
She took up the position in May 2018 and served until May 2019, before returning to her beloved Dornoch.
She said: "It's a fantastic role, and I love it here.
"In this role you get the privileged insight into other people's lives, you get to be a part of the highs and lows of their journeys."
The minister is aware that, moving forward, steps need to ensure the Church of Scotland's future across Scotland and inspire a young generation.
Lockdown has changed "everything" she says.
Like many ministers, she has been desperately trying to reach as many people as possible during the pandemic, posting videos and services online.
She said: "It a tough time for too many people. I had a colleague in Glasgow who delivered food to someone who burst into tears on their doorstep, as they hadn't got any new food in five days.
"This is 21st century Scotland – people shouldn't be living like that."
She added: "People's priorities are changing. People have recognised life has revolved around having 'things' – that's different now.
"People, relationships, hugs, visiting friends – that will be important.
"Our online videos have been reaching people on the edges who never had any connection with the Church, or haven't in a while. So we will be looking at how we interact with people in the future.
"It was always folks on the edges that Jesus went to – we need to do same help and inspire people. Help them feel that they belong, and they matter."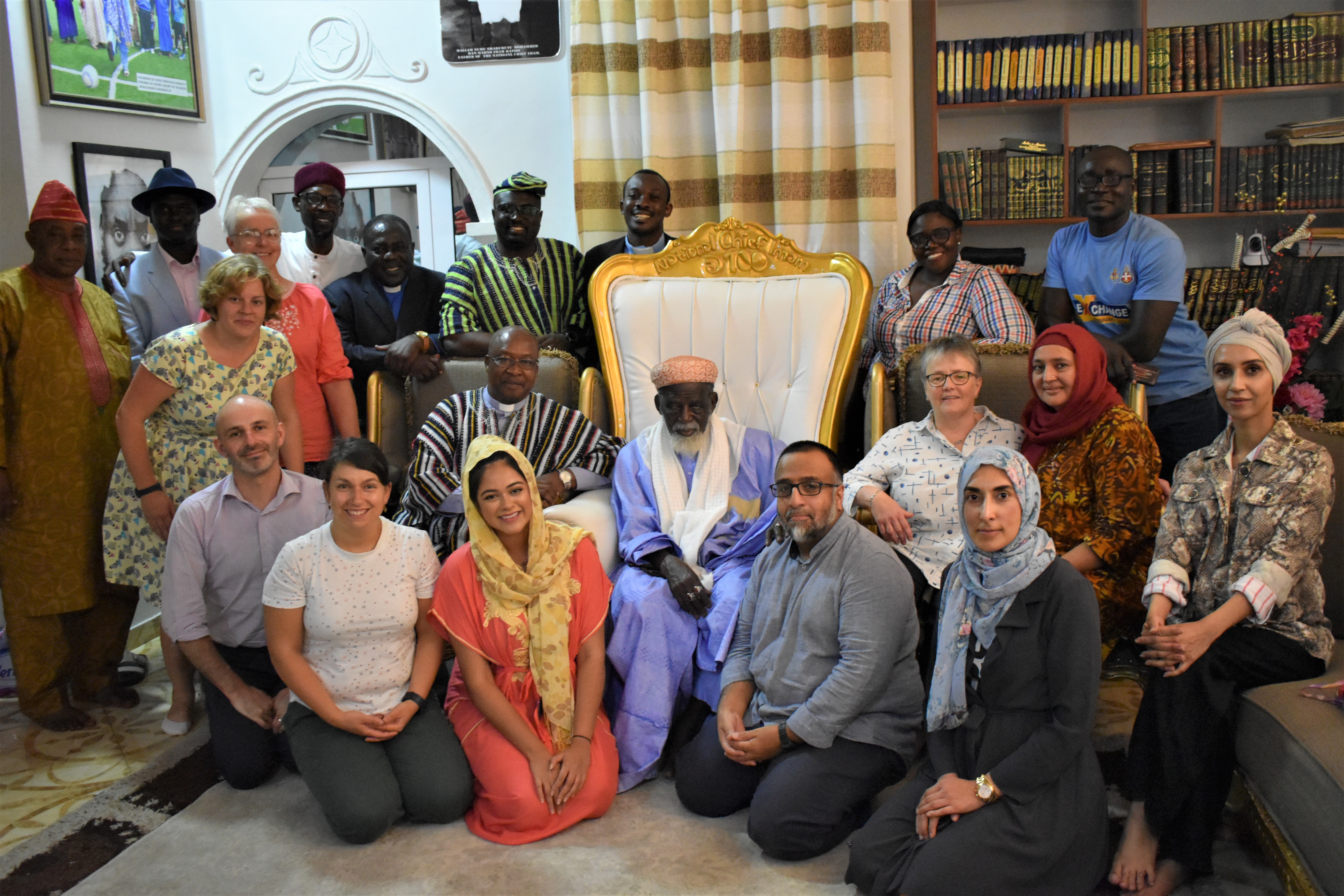 Last month the Dawn French, reprised her role as The Vicar of Dibley,  Geraldine Granger, to raise funds for those on the frontline fighting covid-19.
She has previously beaten all real-life competition to win the title of the "nation's favourite minister" which Rev Brown jokes is "a bit of a slap in the face."
The pair in 2001 met at a French and Saunders show at the Apollo Theatre, where one of the Dornoch Cathedral congregation was stage manager.
Rev Brown was gifted a dog collar which French had scrawled" 'To the Vicar of Dornoch from the Vicar of Dibley: big love."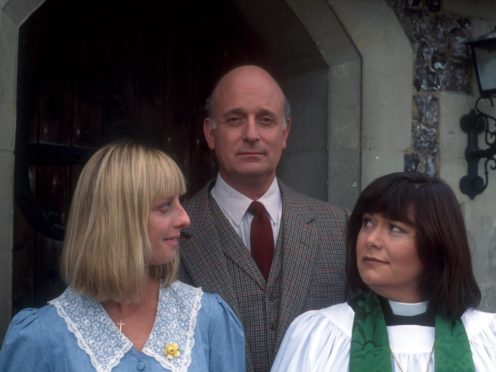 Last night, Rev Brown laughed at the encounter, and stated she still has the dog collar as a prized possession.
She added: "What I think makes Dawn French so appealing is her mixture of humour and humanity, without a zealous over-the-top holiness.
"That's what people look for in a minister, real thoughts about a real life in a real world. Where things can hurt, or inspire us, or make us smile.
"It's that mix of earthiness and realness alongside the spiritual aspect makes that the favourite."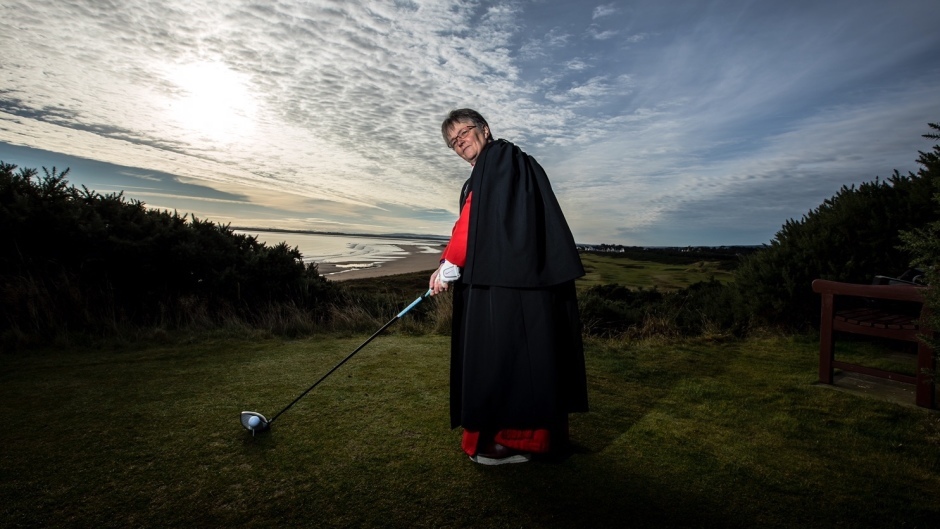 The current coronavirus precautions mean all Church of Scotland sites are closed to congregations.
In a bid to reach people across Dornoch, Rev Brown is posting a series of 'daily thought' videos, often using nature as a visual aid, for people to enjoy and listen to.
Worship videos are also posted online and feature bible readings and music in an effort to create a temporary sense of normality for the congregation who are currently unable to pass through the doors of Dornoch Cathedral.
The videos have garnered thousands of views and are being enjoyed by people across the world.
Rev Brown has also recently carried out a "wedding" online, which she said was  "absolutely fantastic".
And at the end of May, a couple who had to postpone their dream wedding at Dornoch Cathedral decided to go ahead with proceedings as best they could.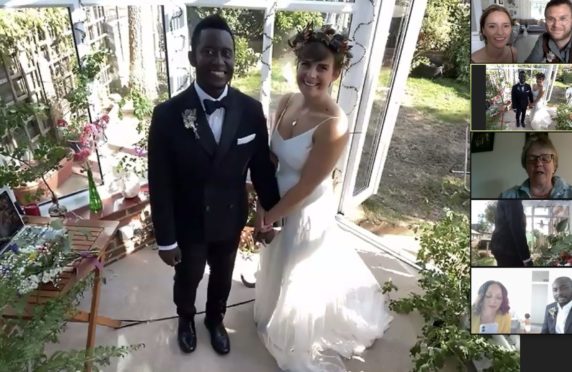 Amy Dickenson and Lloyd Dias held an online ceremony, conducted by Rev Brown, and it was watched virtually by 100 guests around the world.
The couple dressed in their wedding outfits in the conservatory of their south London home for the "betrothal through handfasting" ceremony in front of the only witness actually present, their cat Rothko, suitably dressed in a bow tie for the occasion.
Miss Dickenson, a primary school teacher who grew up in Dornoch, said: "It was a memorable day and the perfect way to bring everyone we love together into our tiny home to watch us commit ourselves to each other.
"The ceremony meant a lot to us and to have everyone there to see it happen."