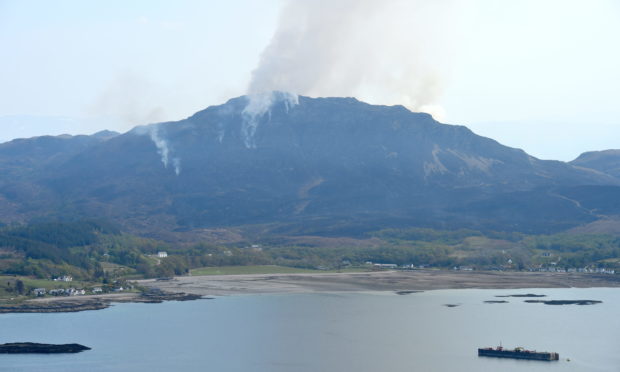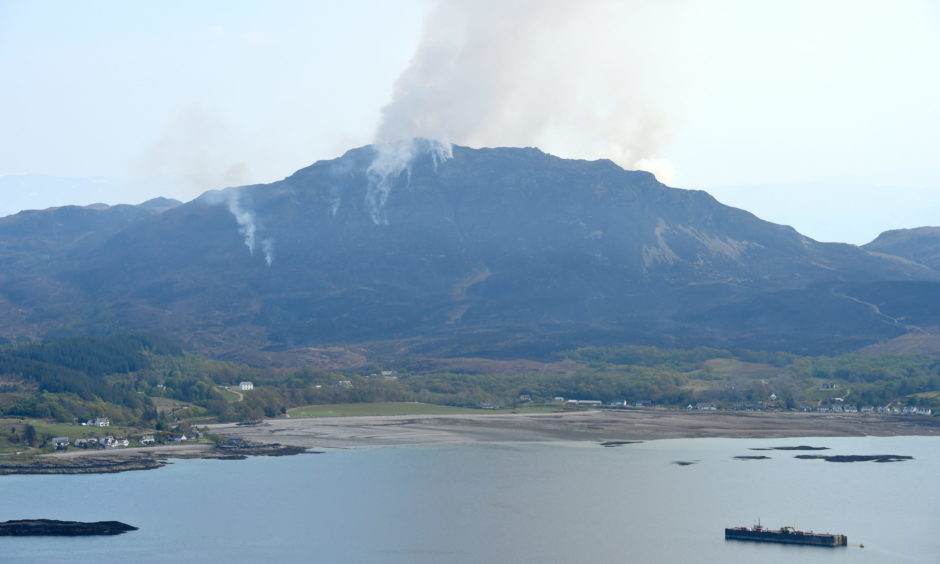 A north fire chief is urging members of the public to be extra-cautious when burning in the open following a mammoth three-day wildfire in Wester Ross.
The blaze at Kishorn grew until crews were battling a file-mile fire front and there were repeated flare-ups each time it appeared under control at last.
In light of such major incidents, Derek Wilson, local senior officer for the Highlands, has warned of the speed at which fires, no matter how small their beginnings, can rage out of control.
Mr Wilson has urged members of the public to think twice about the necessity of starting fires and to consider if there may be an alternative way of getting rid of materials.
"We are very conscious that bin uplifts have been reduced under Covid-19 and people might not be able to get rid of the waste they normally would," he said.
"While legally they are allowed to burn certain materials, we want to raise awareness of the impact that can have."
"Consider the weather conditions. Consider the dryness and realise if you do burn it has the potential of very quickly getting out with your control, even if you are prepared.
VIDEO: Helicopter drafted in to waterbomb wildfire near Kishorn
"It only takes a spark going in a direction you have not planned for. It only takes the wind to pick up and that swiftly becomes beyond the control of one, two, three people.
"It can very quickly get to the point where we have 30, 40, 50 firefighters for days at a time."
He has asked members of the public to be mindful of the strain large incidents like the wildfire in Kishorn can place on emergency resources.
"Think of the impact that has on your local community," Mr Wilson said.
"Resources are stretched and, with Covid-19, think of the risks it brings to the personnel who have to go and deal with that incident, leaving their families and mixing with other people.
"It doesn't have to happen. There are other ways to deal with waste until it can be uplifted."
Around 70 firefighters fought to contain the spread of fire at Kishorn, the majority of which were retained service personnel.
It is understood to have developed after wind swept flames from a large pit used for burning into nearby vegetation.
A helicopter was drafted in to assist in the effort, picking up water from nearby Loch Kishorn before waterbombing the fire front.
Mr Wilson added: "I have huge appreciation for the incredible hard work that is done by crews.
"The commitment they give to us, and their communities, is phenomenal."