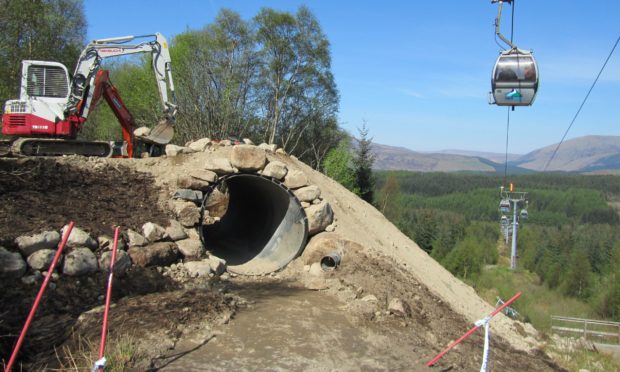 Volunteers are rallying around to prepare the Nevis Range resort for a return after lockdown and the biggest challenge in its 30-year history.
The snowsports, mountain biking and outdoor activities destination near Fort William has organised a bike trail maintenance day and a litter-picking weekend in advance of re-opening when restrictions are lifted.
Dates for the events will be scheduled when the lockdown eases and it is safe for staff and local volunteers to work alongside each other.
Already more than 50 people have signed up to help and others have expressed interest in getting involved.
The volunteers will help get the downhill bike trails into top condition ahead of their reopening, while litter-picking and maintenance work will be carried out in order to get the hill ready for the 2020/21 ski season.
Chris O'Brien, chief executive of Nevis Range, said: "We have been overwhelmed by the extremely positive reactions from the community to our volunteer days. We are incredibly fortunate to be part of an industry and community that stands together when things get tough."
At its peak there are 135 people employed at Nevis Range. With one of the best spring seasons for many years in prospect, the centre closed on March 21, having previously endured unprecedented storms in the first few months of 2020.