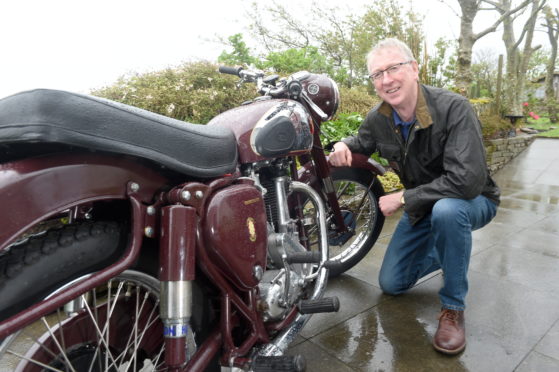 A 65-year-old police motorcycle once known to patrol the streets of the Highlands has been restored by a Thurso resident.
The classic BSA B31 motorcycle was one of 10 models sold to Dornoch Police Station in 1955, becoming a signature mode of transport for officers in the north.
By 1964, the models had been sold-on following the introduction of patrol cars to the roads.
Now, more than five decades on, one of the motorcycles has been restored to its former glory.
Michael Wade from Thurso first inherited the shell of a bike from his father-in-law more than 30 years ago.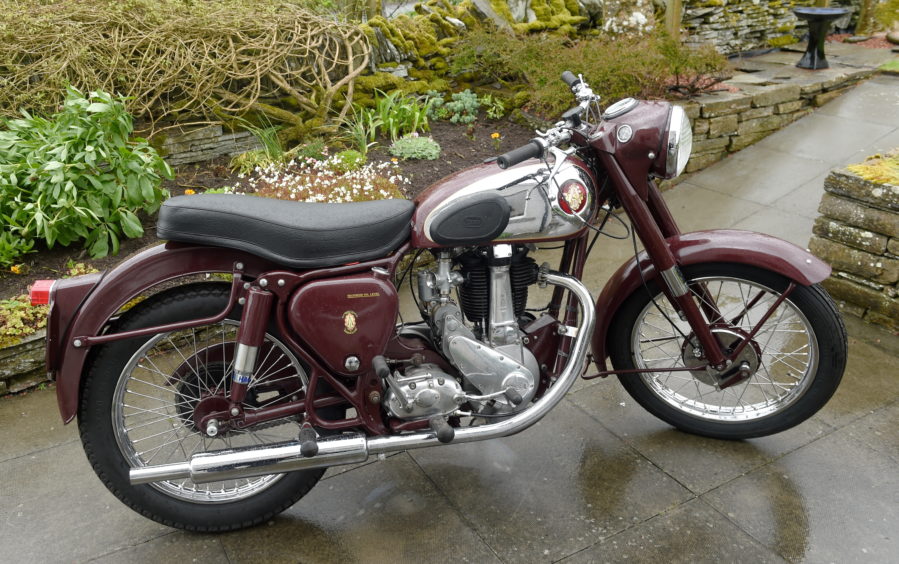 He explained: "I inherited the bike from my father-in-law. He got if from someone in Kinlochbervie, swapping a chainsaw for it.
"It lay in the croft in Durness for years and when I came across it and I just asked my father-in-law 'what are you going to do with it'.
"He said 'nothing you can just have it' so I took it, hung onto it and eventually got round to restoring it.
"It was a non-runner – and that was probably about 50 years ago now."
Alongside the repairs and restoration, Mr Wade – who works at Dounreay – also began trying to uncover the historic origins of the bike.
Records held by the police are, however, thought to have been lost following a fire at the Dornoch Police Station.
For the last four years, the motorcycle has been a real labour of love for the motorbike enthusiast, but it is lockdown that gave him the perfect opportunity to put the finishing touches at last.
He added: "I have been at it for about four years and I just did bits as they came along.
"I took my time and as more time became available and spare cash bought a bit here and a part there, I did a more and more until we finally got there.
"I have enjoyed doing it because I like the old bikes."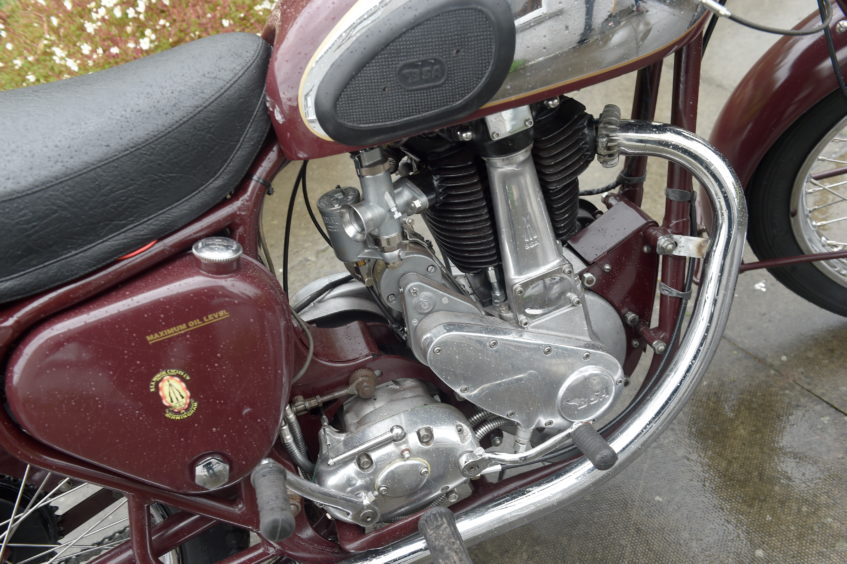 The proud owner is now looking forward to returning the bike to home turf by taking it on a tour of the west coast.
He said: "A lot of people don't take any heed of them but I made the decision I would hang onto it until I got enough time and money to restore it. It's been good fun.
"I'm delighted with the results. What I need to do now is take it for a run out to the west.
"I want to take it out on the roads it used to run around on when it was in its heyday."