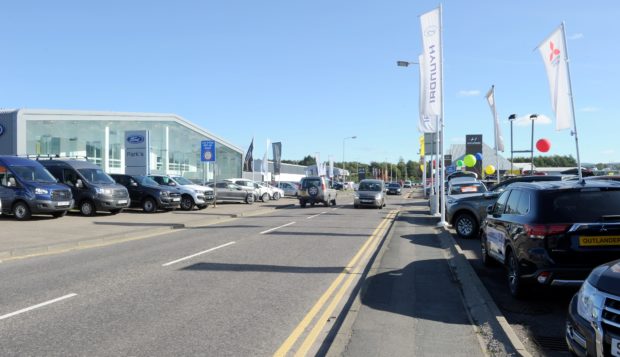 An Inverness car dealership is in consultation with staff due to the downturn in the economy as a result of Covid-19.
Company directors at national car dealership Arnold Clark are considering the future of their Skoda showroom in the city as they are forced to reconsider the structure of the business.
It is understood around 30 members of staff at the Harbour Road dealership would be affected if doors remained closed following the lockdown.
Officials have now confirmed consultations are under way with staff to consider redeploying them to alternative positions throughout the business.
In a statement, Chief Executive and Group Managing Director Eddie Hawthorne said the global pandemic had forced officials to reassess business as usual.
He said: "Like all businesses, Arnold Clark has been impacted by the effects of COVID-19 and we will take time to assess our business and restructure where appropriate.
"I can confirm that there is a proposal in place for our Skoda dealership in Inverness not to reopen, however we are currently in a period of consultation with our employees there which will look to assess the viability of reopening. Our goal is, as always, to support our employees as best as we can through this period."
Arnold Clark owns a number of premises across the city including Hyundai, Renault/Dacia and Mercedes Benz.
Mr Hawthorne said they were working hard to reduce the impact on staff.
He added: "Ultimately, our employees are the heart of our business, and they're the reason we're able to offer the high standard of customer care that we do. We're working hard to ensure as few employees as possible are affected as a result of this crisis."
Councillor Bet McAllister said she worries about the long-term impact Covid-19 will have on the employment sector.
She said: "This must be hugely worrying for everyone involved.
"People are not buying cars, they are not looking for cars for the simple reason they don't know what's going to happen and if they are going to keep their job.
"I would hate to thinking anyone is going to lose their jobs. This is at the back of my mind when I go to bed at night that we are going to have thousands of people losing their jobs."