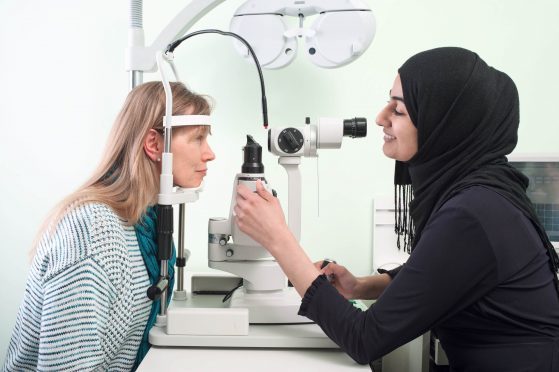 The University of the Highlands and Islands (UHI) is currently seeking a contractor to provide optometry equipment for a new degree – the first of its kind to be launched in Scotland in almost 50 years.
The BSc (Hons) course, which will help address the growing demand for eye care services in the north, will allow UHI to become one of only two institutions across Scotland to deliver undergraduate training for optometrists.
Department bosses are now seeking to purchase equipment for the course, including lamps for assessing the eyes.
Refraction equipment such as trial lenses and test charts are also being sought as well as equipment for visual field assessments.
The degree, which will be available at Inverness College UHI from September this year, will also be rolled out in Moray College UHI in 2021.
Alison MacPherson, head of Optometry at UHI, said: "The University of the Highlands and Islands are delighted to reach this next stage in the development of the new BSc(Hons) Optometry degree, which will offer the opportunity for the education of the next generation of optometrists within the north of Scotland.
"We are very much looking forward to welcoming our first cohort of optometry students in September."
The pathway is designed to combine clinical skills training with placements in community practices and hospital eye clinics to allow for specialist training in the north.
The curriculum will also incorporate new approaches to training to support the delivery of optometry services in remote and rural communities.
The development of the programme has been supported by the Federation of (Ophthalmic and Dispensing) Opticians, NHS Grampian, NHS Highland and a range of community optometry practices including Specsavers, Duncan and Todd, Boots, Vision Express and Goskirk Pettinger.
The curriculum has been designed in collaboration with Deakin University, Australia, which devised a similar degree to train optometrists to work in remote and rural areas.