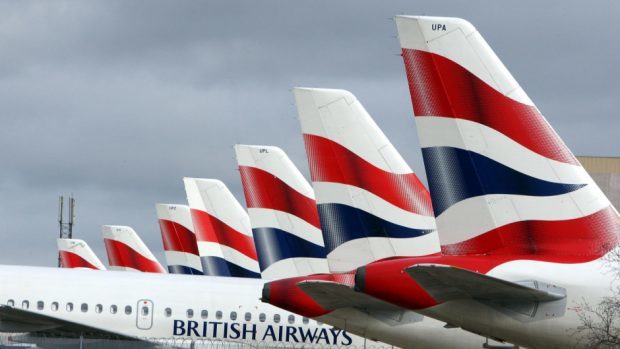 A group of more than 100 Shetlanders from Viking jarl squads are waiting on more than £57,000 in refunds 11 weeks on from cancelled flights to New York for the NYC Tartan Week.
The group were due to fly to The Empire State on April 1 but flights were halted due to restrictions put in place under pandemic.
The Lerwick, Delting and Bressay Up Helly Aa jarl squads had been due to take part in the NYC Tartan Week before it was cancelled.
The 116-strong group were to fly to Aberdeen before boarding a British Airways (BA) operated flight to Heathrow before transferring onto John F Kennedy International Airport.
However, the plans were benched as the United States closed off incoming flights from the UK, with the UK Government implementing advice against travelling.
Now, 11 weeks on from their cancelled flight, the group are still awaiting £57,382.82 in refunds from the airline, despite splashing out £4,412 for their deposit on April 17.
One of the organisers of the trip, Martin Summers, said: "We never expected the refunds to be sorted straight away.
"Everyone in the party understood the need to deal with the immediate fallout of the pandemic and that industries across the world had been turned upside down with loss of income.
"However, 11 weeks on we feel it's time for British Airways to settle the refund with our booking.
"We have spoken time and time again to their group sales team and formally written to them.
"Unfortunately we get a stock response back that 'we're unable to advise you when the bank transfer will be arranged, as customer relations don't have the systems that our refunds team use'.
"They went on to say it will be refunded but cannot give me any timescale to this and push back action by a couple of weeks."
Mr Summers has said that due to the scale of the booking, the group were unable to pay by card, therefore, are not covered by Section 75 protection under the Consumer Credit Act 1974 which covers card payment of over £100.
He has queried why a cheque could not be delivered as a way of refunding the group's money and has questioned why it has taken BA so long when other transport operators in both the UK and United States have already issued refunds.
Mr Summers has sympathised with BA staff stating that the group "absolutely acknowledge their front line staff are doing everything they can during tough circumstances".
He has also said with the current pandemic he feels their issue is not of the greatest concern, but he has said it is "not helpful for some families in our group who have been laid off from their work and struggling".
He continued: "We feel BA and its senior management team are really risking long term reputational damage.
"They might be ready to return to the sky's after this pandemic, but having read many forums on the internet, many are saying they will not fly again with BA with the lack of empathy and resolve.
"British Airways could learn from local businesses who have gone above and beyond to help customers at this difficult time."
The group have said they have reached out to local representatives Beatrice Wishart MSP and Alistair Carmichael MP and are preparing a complaint to the Civil Aviation Authority.
A BA spokeswoman said: "We have apologised to our customers, and are in contact with them to resolve this issue."