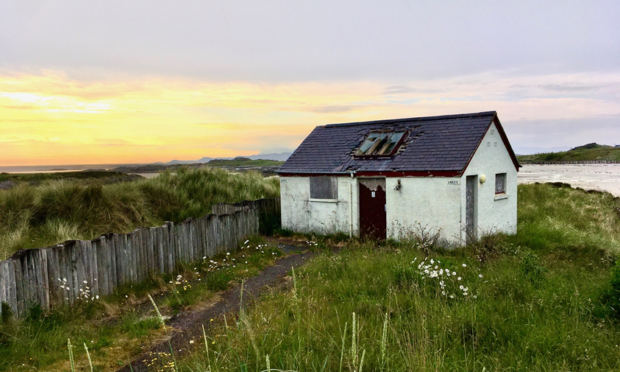 New public toilets worth £450,000 will be built to replace crumbling buildings at two scenic west coast tourist attractions.
The Road to the Isles Facilities Group (RTTIFG), a collaboration between Arisaig, Mallaig and Morar community councils, was specifically formed to address concerns about public toilets in the area.
Members are now one step closer to creating high quality facilities in Mallaig and at the nearby Traigh beach, with construction soon to begin.
Work on replacing the dilapidated public toilet block at Traigh is imminent, with plans to demolish the existing block as well.
In Mallaig, the much larger development of a public toilet and shower block on the approach to the village at West Bay Car Park is now about to begin.
The project has been years in the making.
Chairman of the group, Stuart Griffin, said: "It has taken a significant amount of time to get to this stage.
"The current public toilets in Mallaig are owned by the community centre and the facilities weren't designed for public toilets. They were designed for the centre themselves, not to cope with motor homes.
"The building at Traigh is falling to bits and is quite an eyesore so I am quite excited to get that demolished, and will be pleased to see it gone.
"What excites me is that if we can hopefully get these buildings built then that will hopefully reduce the impacts on the environment and the community around that.
"Having good quality toilets gives a good impression on the area.
"The toilet block in Mallaig will be one of the first buildings you come across, so we want it to look good."
Funding for the projects has been secured from the Rural Tourism Infrastructure Fund with further funds earmarked to come from the Leader project, the European Union initiative to support rural development projects.
Lochaber MSP Kate Forbes, has worked with the group to bring the projects to fruition.
She said: "The group have done this for the benefit of the community, and I hope it will make a big difference when visitors, whether local or from further afield, start to visit."