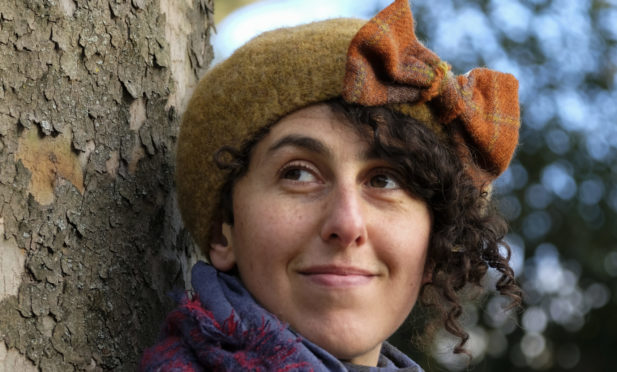 A Wester Ross woman is encouraging people to use their voices as she launches a new singing initiative to help keep them in tune during lockdown.
Dorje Khandro Dawid from Poolewe first launched the Wester Ross Sings website in her hometown to lift the spirits of neighbours and friends in her community.
In light of the pandemic, however, she has now opened this up to residents in neighbouring communities to help spread even more good cheer.
She hopes Highlanders will use the site to learn an array of communal songs before coming together for a "big sing to share the joy of singing together" once lockdown restrictions are lifted.
Miss Dawid said: "I'm no choir leader or even a great singer but singing with others is one of my favourite things to do.
"It's so sad that choirs can't meet at the moment, as people get so much joy from singing together.
"I wanted to find a way to enable people to continue to sing during this time, so I came up with the idea of the website."
She added: "I love the idea of communities across the region learning the songs together.
"If you have a group of people you used to sing with, why not share the website with them and choose some songs to learn together?
"And now restrictions are starting to ease, small groups within the guidelines could perhaps start to sing them together in person."
The song-learning site features an array of videos and audio recordings of fun and easy to learn songs, complete with harmony lines and lyrics.
New songs are uploaded to the website regularly, suitable for all levels of singers.
Chosen tracks include Caravan of Love by The Housemartins, Lean On Me by Bill Withers and Please Prepare Me by Beautiful Chorus.
Miss Dawid said: "Singing is such an amazing way of coming together and lifting the spirits.
"If I can play my part by creating a way for people to do this during this strange time, I will be happy."