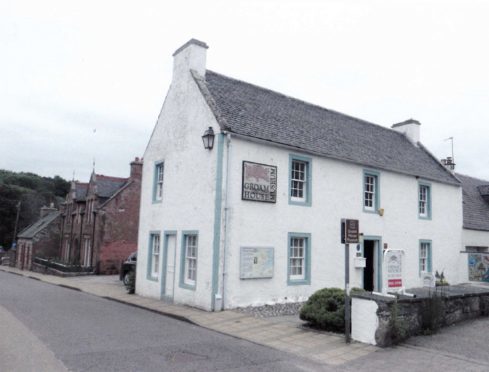 A Ross-shire museum has created limited edition replicas of an original work by Caithness artist George Bain in celebration of Celtic Art.
Groam House Museum in Rosemarkie – curators of Celtic and Pictish Art – features the work of George Bain (1881 – 1968) and is recognised as a Collection of National Significance.
Born in Scrabster in 1881, the artist and teacher dedicated his life to the study of the mathematical techniques used by "the ancients" to produce their intricate designs, which have featured on Pictish stones and manuscripts such as the Book of Kells.
In celebration of the International Day of Celtic Art earlier this month, the Highland museum has produced a limited edition print of his original artwork.
The art print is from the opening words of St. John's Gospel, Book of Kells, which has been printed on A3 300 gsm heavyweight art paper in full colour.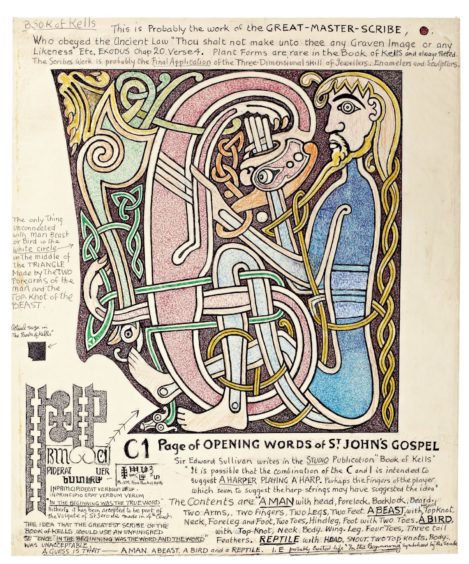 A museum spokesman said:  "We are thrilled to be making this very special and exclusive print available for sale and would like to thank the Bain family for their help and encouragement.  This is the first time a print of George Bain's original artwork has been reproduced for sale."
Like many museums across Scotland, doors to the two-storey museum have remained firmly closed with all activity-based fundraising ceased due to the pandemic.
Meanwhile, curators have remained hard at work protecting the collections and sharing their stories.
All money generated through the sale of this unique art print will enable Groam House to care for and research the George Bain collection and preserve a significant collection of Pictish carved stones.
The print can be purchased on the museum's website for £30.