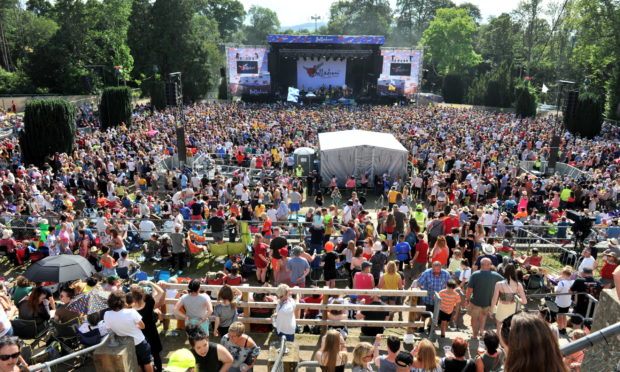 Organisers of Belladrum have announced a special online version of the popular family-friendly music festival will take place this year.
The Belladrum Tartan Home Festival will take place on August 1 between 1pm and 11pm.
Organisers have said, like fans, they were "heartbroken" when it became apparent that Bella would not be able to take place this summer.
Sun, singing and spontaneous ceilidhs: How Belladrum evolved to find its own peaceful vibe in 2008 and 2009
However, they have said the new virtual festival has been created to "keep the Bella spirit alive in 2020".
Like many other high-profile events, the coronavirus pandemic has forced cancellation as the safety of the general public takes priority.
But the virtual festival promises to celebrate all things Belladrum and will include interactive kids' craft activities, a special pub quiz, alongside archive footage, interviews and competitions.
There will even be some live performances, although the names of the headline acts are being kept under wraps for now.
GALLERY: Belladrum's early evolution as the Highland festival is shelved for the first time in nearly two decades
Event producer Dougie Brown said the team behind the festival have enjoyed planning a virtual instalment for its 17th year.
He said: "Bella is so eclectic. It has something for everyone, from children right the way through for all demographics and all ages.
"The idea is people create their own Bella in their homes and gardens and hopefully the weather is kind to us to allow for Bella to stretch not just across the Highlands but to Australia or Greenland or wherever."
He added: "We have now got multi-generations coming and that is what is really special about Bella.
GALLERY: How family-friendly Belladrum carved out its niche in the mid-noughties
"The family vibe is 100% what has been kept at the core of Belladrum right from year one."
BBC Alba will air two Belladrum specials on the day featuring brand new content and archive footage from 5pm to 6pm, followed by a festival closer from 9pm to 11pm.
The full programme of events will be announced in the coming weeks.