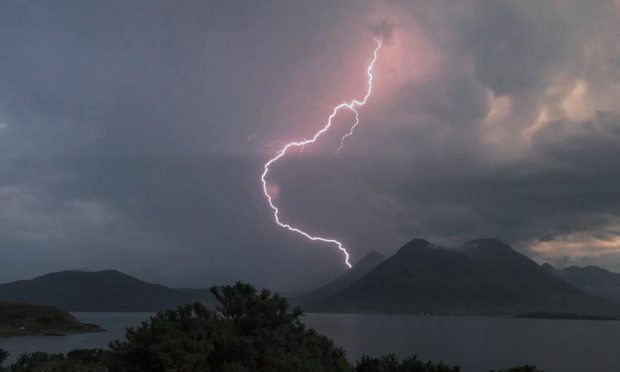 Thunderstorms battered much of the Western Isles on Thursday evening, resulting in hailstones the size of pound coins lashing down as a vital route on Harris vanished overnight.
Lightning forks illuminated much of the night sky on Skye as commuters in the Western Isles woke this morning to severe damage to parts of the road network.
The Rhenigidale road on Harris – the last settlement in Britain to be connected by road in 1990 – was completely washed out and impassable near to the junction with Maaruig village.
With no diversions in place, locals were cut-off.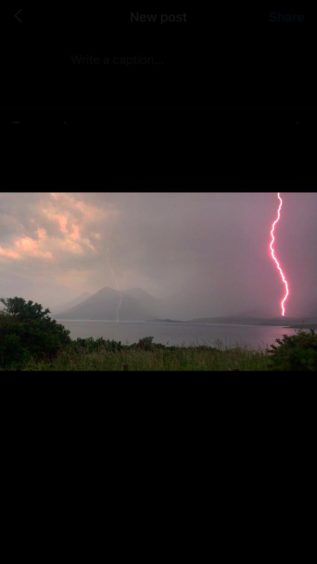 Western Isles Council was today assessing the damage but said repairs were "likely to take days".
Workers with diggers and loose rock arrived shortly after midday as work began to create a temporary passage before full repairs can be conducted.
Some residents in Stornoway also reported coming across smoking tar after lightning struck roads.
Rhenigidale, Isle of Harris. pic.twitter.com/LzSZwjOArr

— Comhairle nan Eilean (@cne_siar) June 26, 2020
Morag Sinclair from Garrabost on Lewis said she could not believe the size of hail that battered down on the community.
"I have never seen anything like it before," she said.
"It sounded like something massive was crashing down. We were just in awe."
Mrs Sinclair joked: "The hailstones were so big they were the right size for a dram."
Kevin Donner, who captured video footage of the lightning from his home in North Dell, Ness, said: "We don't get thunderstorms like this very often up here.
"The kids were slightly scared but I found it quite exciting.
"It was some powerful weather – awesome to watch. Just awe-inspiring."
Parts of the Highlands experienced thunder and lightning in the later parts of this afternoon, while Inverness was hit with heavy downpours shortly before 4pm.
The Met Office said that while much of the fury of the thunderstorms has now passed, there will still be further outbreaks during the small hours and heavy rain is expected across much of the north and north-east on Saturday.
Martin Bowles, operational meteorologist, said: "There could still be some more thunderstorms, although they will be occasional.
"On Saturday, the situation changes a bit in that we expect showers to continue – and there are to be quite a lot of showers – but they are not likely to produce thunder and lightning.
"They will produce a fair amount of rain and with burns being full of water already there could be some problems with flash flooding."
Up to 20 millimetres of rain could fall in an hour, Mr Bowles warned, as he urged those travelling to take care.
He said showers would continue on Sunday but will be less heavy.