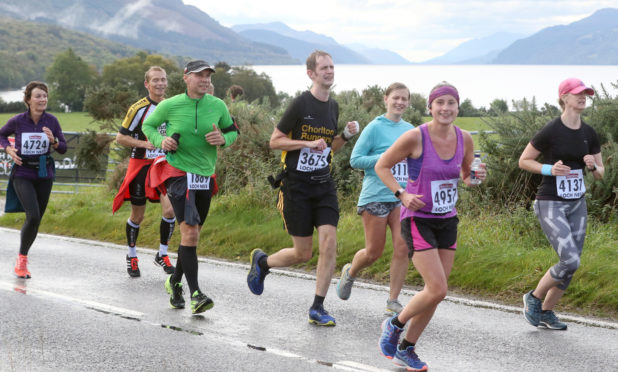 The Baxter's Loch Ness Marathon has been cancelled for the first time in its 18-year history in what organisers described as a "difficult decision".
Thousands of people from across the globe travel to the Highlands each year to participate, generating more than £2million annually for the north economy.
Established in 2002, the Loch Ness Marathon and Festival of Running has become one of the most scenic long distance running tracks in the world.
Organised by Caledonian Concepts, the 18th festival was due to take place on October 4, with 3,500 people already registered to take part.
But yesterday, event and race director Malcolm Sutherland said they have taken the decision to cancel this year's runs because of Covid.
The festival is scheduled to make its return on October 3, 2021.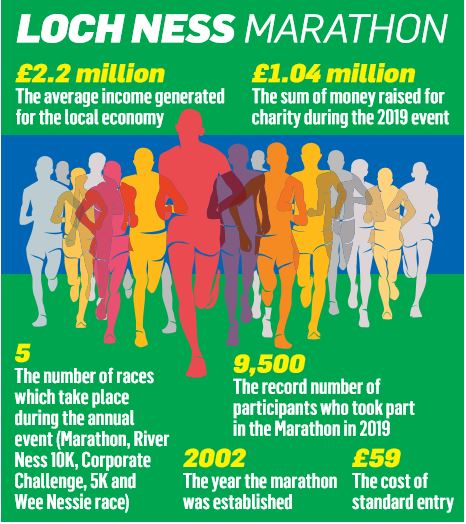 Mr Sutherland said: "It has been a difficult decision and not one we have taken lightly however the health, safety and welfare of our participants, volunteers, staff, charities and stakeholders is at the heart of everything we do and will always remain our priority.
"We feel it is our responsibility to protect everyone involved including our emergency services and local community which has always been so supportive."
Highland economist Tony Mackay says the cancellation of the event marks a blow for the economy at an already difficult time.
Just a few days ago, the Etape Loch Ness cycling event was cancelled.
He said: "The Loch Ness Marathon certainly has a very beneficial impact on the Highland economy.
"October is a quiet month for the local tourism industry so the marathon has been very welcome for many local businesses by extending the season.
"The Loch Ness Marathon would have been even more important in 2020 because of the impact of the coronavirus pandemic, so this is obviously very disappointing news for the local economy."
Meanwhile, Stewart Nicol, chairman of the Inverness Chamber of Commerce said it was deeply regrettable but understandable given the current climate.
He said: "Its completely understandable even although it is regrettable. This is what we are seeing across the Highlands and obviously further afield, that organisers are having to take really tough decisions.
"Although there is an awful lot of positivity around what's happening, in terms of working out of lockdown and moving forward, its clear that time frame was just too tight on this occasion which is deeply regrettable.
"It's great that it's so well established in the calendar and we look forward to welcoming it back next year."
Participants registered for this year will be automatically transferred to the 2021 event, marking the return of the River Ness 10K, the 10K Corporate Challenge, the River Ness 5K and Wee Nessie events.
The announcement comes eight months after organisers recorded a record turnout, as more than 9,500 participants conquered the course in front of estimated crowd of around 20,000 spectators in October, raising £1.04m for charity.
Paul Bush OBE, VisitScotland director of events, added: "The decision to cancel this year's Baxters Loch Ness Marathon is understandable in the current circumstances and we fully support their decision.
"We appreciate this has not been an easy decision for the organisers to make, however protecting the health and safety of athletes, staff, visitors and residents is of the utmost importance at this time."