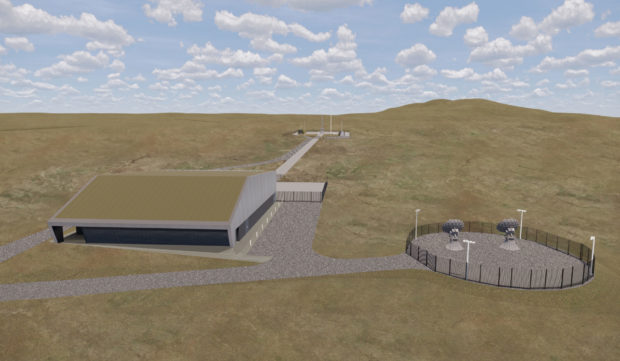 The environmental protest group Extinction Rebellion Scotland has called for the Scottish Government to review a decision to approve plans for a £17.3 million space port in the north.
Highland councillors last week backed the Highlands and Islands Enterprise (HIE) project at A'Mhoine, near Tongue in Sutherland, which is could create 250 jobs.
But opponents said there are unanswered environmental, ecological and economic concerns.
Extinction Rebellion Scotland said yesterday it supports Protect the Mhoine, the local group campaigning against the development in light of the climate and ecological emergency.
The group said the plan was approved "despite over 400 objections and with shaky evidence of mass job creation".
"Protect the Mhoine and Extinction Rebellion Scotland demand that the Scottish Government review this decision in light of Scotland's commitments to the Paris Agreement."
The group said wildfires caused by accidents from the space port are a very real threat:"This location was chosen precisely because it is so remote, on a north facing coast and surrounded by open countryside – in case a rocket launch goes wrong.
"Peat is highly flammable. This was proved in the Sutherland wildfire last summer, which raged for six days over 20,000 acres. Scientists estimated that the carbon released by the wildfire doubled Scotland's emissions over those six days."
XR Scotland said it acknowledge the support of the spaceport from many people in the area due to potential economic opportunities, but said the prospect of jobs "looks increasingly bleak".
Minister for Trade, Investment and Innovation Ivan McKee said as the application is due to be brought before Scottish Ministers it would be inappropriate to comment on the specifics.
But he said the space sector is a key priority for the Scottish Government which aims to capture a £4 billion share of the global space market by 2030.
He said satellite data can play a key role to help action on climate change and added: "While the Covid-19 pandemic has had a significant impact upon Scotland's economy the space sector has shown itself to be highly resilient.
"The sector already supports 8,000 employees and contributed £880 million to the UK economy in 2017-18."
David Oxley, HIE director of business growth, said the project will bring much needed jobs to rural Sutherland and the wider region and an environmental impact study, that formed part of the  planning application, includes multiple recommendations for measures to protect the land and wildlife around the launch site.
He said the measures have been accepted by environmental authorities and are included in the 33 conditions that the council has attached to approval.
Mr Oxley said there is widespread support locally for the project.