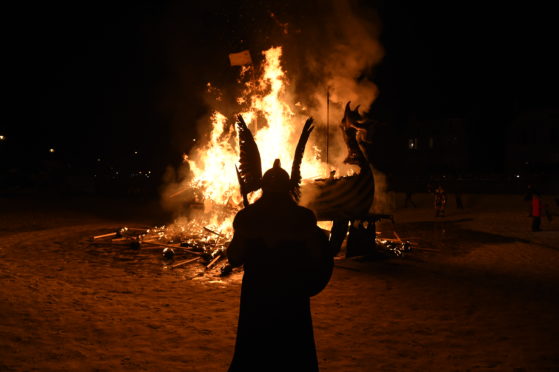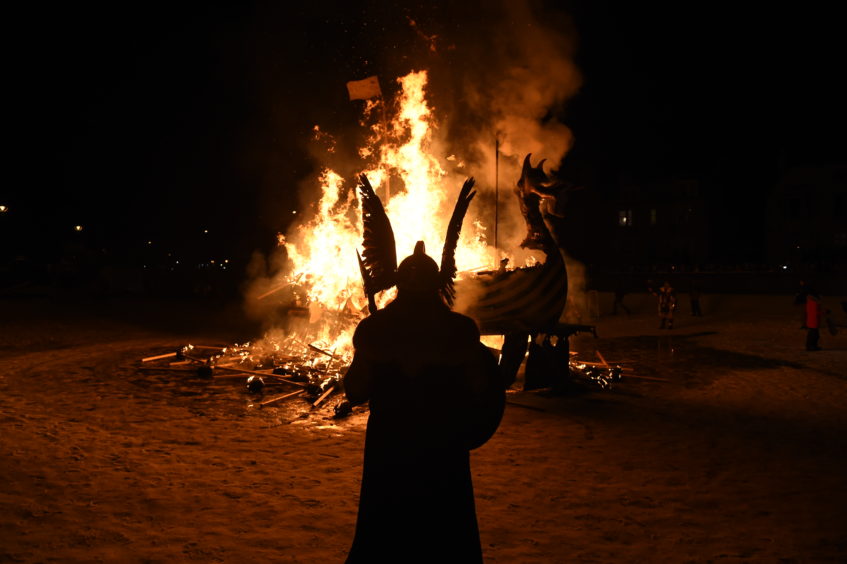 Next year's Lerwick Up Helly Aa has been postponed for a year, the festival committee has announced.
The junior event for 2021 has been cancelled.
The announcement has been expected for some time and comes just after the Nesting and Girlsta Up Helly Aa committee also postponed its festival. The Scalloway Fire Festival, due on the second Friday in January, had already been postponed some weeks ago.
The Lerwick Up Helly Aa committee said the decision not to go ahead with the world renowned festival at the end of January due to the ongoing uncertainties with regards Covid-19 restrictions had been a particularly hard one.
Committee secretary Robert Geddes said: "The decision has been an extremely hard one to make but the committee have a responsibility to the community of Shetland to ensure the festival does not contribute to the spread of Covid-19.
"The nature of Up Helly Aa, the numbers involved and the potential of large numbers of visitors to the isles are all risks that were taken into account."
Though not surprising, the decision to cancel the event comes as a further blow to the local tourism industry already paralysed as a result of the Covid-19 lockdown restrictions.
The local Up Helly Aa season, lasting from early January to the end of March with 12 different fire festivals taking place across the isles, has always been an early boost for accommodation providers and tour guides.
There are no official figures available as to the value of the festivals but educated guesses suggest that the Lerwick festival alone could be worth as much as £500,000 to the local economy.
Visit Scotland's islands manager Steven Mathieson said a strategy to promote Shetland's "Up Helly Aa season" to potential visitors will now have to wait until next year.
"Lerwick is the biggest of these events, and from a visitor perspective it is a real shame that it is not happening, but of course we totally understand the reason why this decision has been taken."
There was also, for the first time, a cruise liner scheduled to visit Lerwick in late January 2021 to allow passengers to see the Vikings and sample the atmosphere of the town on Up Helly Aa day.
Mr Geddes added: "The festival going ahead in its current format would be difficult with any restrictions in place and with uncertainty surrounding what guidance would be in place in January meant there was no guarantee the festival could happen at all.
"The health and safety of the community, participants and the many volunteers it takes to deliver the festival was the priority of committee members when making the decision."
Meanwhile, the committee organising the Junior Up Helly Aa festival said the 2021 event had been cancelled.
The next Lerwick Up Helly Aa festivals will take place on 25 January 2022.