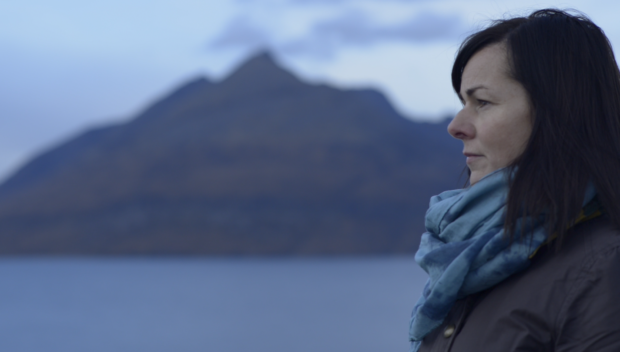 A special online event will be held to celebrate Scotland's unique marine environment after a nationwide tour was cancelled.
The Year of Coasts and Waters 2020 celebration will feature a specially commissioned musical piece created by acclaimed traditional musician Ingrid Henderson from Lochaber.
The composition, entitled Message in a Bottle, tells the tale of a bottle carrying a special message that washes up on the shores of Canna and has drawn on inspiration by movements of ocean currents.
The audio-visual performance, which was due to visit festivals across Scotland this summer, will still include music, song, Gaelic, film and animation.
It will take place from 8.30pm on Wednesday on Facebook.
Ms Henderson, from Mallaig, will showcase a small selection of pieces from Message in a Bottle and will be joined in conversation by Scottish Natural Heritage's (SNH) head of marine ecosystems Katie Gillham to talk about the inspiration behind her work.
Ms Henderson said: said: "I was sad not to be able to share that live experience with audiences around the country over the summer.
"However with a bit of imagination and clever use of technology we have managed to record remotely.
"It's been a challenge to record and adapt the material to present online but I'm so thrilled to be able to share some of the tracks from my celebration of Scotland's coast and waters."
Ms Gillham said: "Working with Ingrid has really reinforced the strong links between traditional music, Gaelic language and Scotland's marine environment."