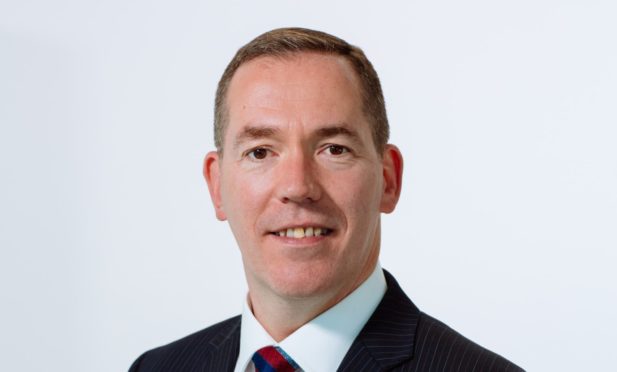 NHS Orkney's new interim chief executive says he striving for "openness, honesty and transparency" as he works to mend the past mistakes of the beleaguered island health board.
Michael Dickson, NHS Shetland chief executive, will lead both heath boards for the "foreseeable future" after the resignation of NHS Orkney's Iain Stewart.
Speaking to the Press and Journal following his appointment in Orkney, Mr Dickson said communication remains the key to success.
"This is a really good opportunity," he said.
"It is a beautiful place and the people are very clearly committed to healthcare as is the case with most island board.
"I never shy away from a challenge and from what I understand there are clearly challenges that exist in NHS Orkney.
"Communication is critical. I know communication has been an issue for NHS Orkney and that is for a whole host of reasons, but the fact is the way we have approached Covid-19 and the way I deal with things is through openness, honesty and transparency."
Mr Dickson began his career as a nurse and spent much of his clinical career in cancer care before progressing to become director of nursing.
Prior to his appointment in Shetland, he had also worked on the national NHS programme Getting It Right First Time (GIRFT) and supported the Soldiers, Sailors, Airmen and Families Association (SSAFA), leading the delivery of health and welfare service for the British Forces.
His appointment to NHS Orkney came just a matter of days before the board suffered a second data breach, whereby a confidential health board file was inadvertently sent to a member of the local press.
The confidential document contained the names and personal information of 10 NHSO staff members.
A full investigation is now underway following that "regrettable error".
Mr Dickson said: "A lot of people have this impression that when a single person comes in everything will change overnight but that's never going to happen.
"They also think I have all the answers, which I don't. This is going to take some time.
"One of the most important things is to get out there and meet the clinicians, the doctors and the nurses, all our health professionals and the staff that work to support the patients, because I'm a nurse and I came into healthcare for one reason, which was to care for people.
"It's the thing I am most passionate about. I want to hear and I want to listen to what the staff are saying and what the community are saying.
"I want to meet the team and to understand how they work, understand some of their issues and how we can better improve the outcomes for the patients that look to us for care and support.
"We need to make sure the public know that when they go into NHS Orkney, it is a good environment, people will look after you and people will meet your needs.
"That's what I want to give the focus to."