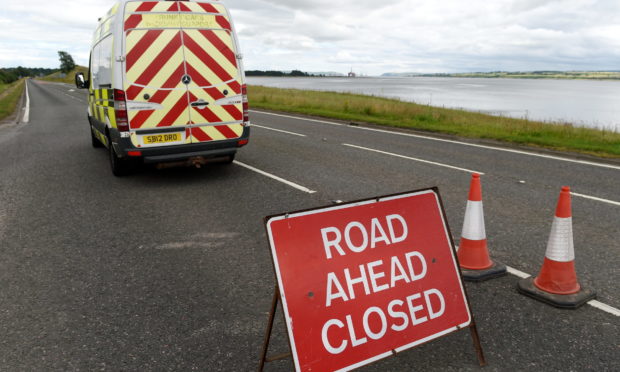 Works to improve safety at a notorious Highland junction have been extended due to on-site complications.
The £30,000 scheme by Bear Scotland will include the installation of new safety barriers at the Skiach junction on the A9 Inverness to Thurso road.
The Easter Ross junction has become an accident hotspot in the north, with residents campaigning for new safety measures to help prevent further fatalities.
The works were due to be completed by today, but due to additional underground work that requires to be carried out, workers will now remain on site over the coming week in an effort to complete the project.
Bear Scotland's Eddie Ross said: "Road safety is a top priority at Bear Scotland and Transport Scotland and this scheme on the A9 at Skiach is part of our commitment to improving road safety on the trunk road network, ensuring it remains safe and reliable.
"We've arranged for these works to take place while emerging from the Covid-19 lockdown, when traffic flows are lower.
"Our teams will, however, do all they can to complete the project as quickly and as safely as possible."
To ensure the safety of workers on-site, temporary traffic lights and a 30mph speed restriction will remain in place until completion.
Further enhancements are also due to be introduced at the junction in the coming months, including the erection of new road signs.