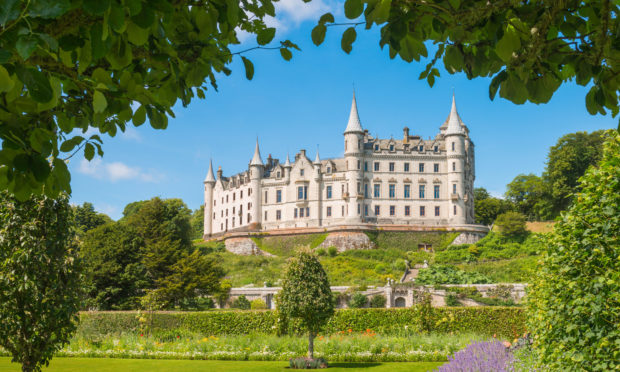 Preparations are under way to reopen a 700-year-old castle in Sutherland next week.
Dunrobin Castle in Golspie welcomes thousands of visitors through the doors each year.
However during lockdown the A-listed property and vast grounds closed.
Now efforts are being made to partially reopen it to ensure the safety of health and safety, while also catering to tourists in the area.
Managing director Scott Morrison confirmed it will reopen from July 17 and hopes the partial closure will still make for a memorable trip.
However, he admitted he was apprehensive.
He said: "I am happy that we are going to be able to open and it's important that we open, not only for the future of the place but it's the staff and everything I am conscious about.
"I was reluctant to reopen because we have to take into consideration the community and the safety of our local community.
"It is a relief to be able to do something but at the same time we are conscious because we need people to come but it's the unknown of how many people will come and visit.
"We just have to try and make the most of what is going to be a very short season."
Councillor Deirdre Mackay welcomed the news.
She said: "Dunrobin Castle is one of the major employers in east Sutherland and we are an area that is very dependent on the tourist industry so it is really good to see people getting back to work."