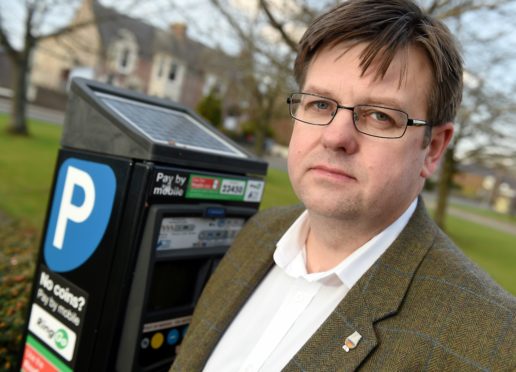 Two Lochaber community councils have written to Highland Council leader Margaret Davidson to protest the recent suspension of their elected member from the its Independent group.
Councillor Andrew Baxter was suspended on July 2 by Mrs Davidson and fellow independent leader Alister Mackinnon.
They said the decision was "the culmination of some months of speeches and votes against the administration of which the Independent Group is an integral part".
But Nether Lochaber and Ballachulish community councils have since written to express their support of Mr Baxter, while a third, Duror and Kentallen, says it is likely to follow suit next week.
Nether Lochaber chairman Iain Jenner wrote of the community's "deep disquiet and anger" at Mr Baxter's treatment.
He said: "Andrew has been and remains a good friend to our community and to our neighbours in South Lochaber.
"His conduct as an elected representative for our area in engaging with individuals and community groups is second-to-none."
Mr Jenner described Mr Baxter as "well-liked and trusted" and "one of our most potent voices for enabling communities to become more empowered, and in being dealt with fairly by Highland Council".
He said Mr Baxter had recently asked a number of difficult questions of the council on behalf of the community and his treatment amounted to a gagging order.
Kevin Smith, chairman of Ballachulish community council, added: "We are entering into the realms of dysfunction when elected councillors are shut down for raising important issues.
"Where will this lead but to a public that does not trust the system they have to endure.
"We do not want dictatorship. We want a true and functioning system that is relevant to our everyday needs, answers and responds to those promptly with openness and proper respect for democracy for all."
Councillor Margaret Davidson was contacted for comment.