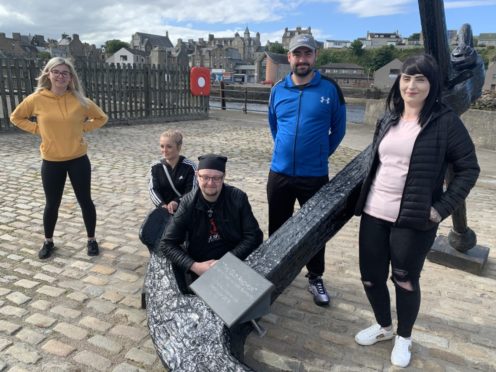 A recent spate of suicides and attempts in Caithness has prompted a group of residents to form what they hope will be a lifesaving online support group.
No More Lost Souls was created a week ago and has already received significant backing, with 22,000 people visiting the site and a number bravely sharing their own experiences.
The group aims to help people share their experiences of mental health difficulties and offer each other the support they feel is completely absent from their community.
Wick resident Steven Szyfelbain, 31, founded the group and has himself wrestled with depression and drug use.
Speaking openly about his struggles, Mr Szyfelbain said he had attempted suicide three times and that recent tragic events in his community have hit him hard.
"There have been more suicides here than deaths from Covid and I felt I had to be the guy that opened his mouth to said that we, collectively, have had enough.
"I am sick of burying friends. We need people not to put on a face, but to say genuinely how they feel and be listened to."
Jade Sinclair, 21, has been struggling with her own mental health issues since she was 14, and is now involved with No More Lost Souls.
She said that while mental health has been a problem in Caithness for years, lockdown has made it worse.
"I've never heard of so many suicides happening here, and it seems it's becoming a much more violent and scary place," she said.
Miss Sinclair said doctors were only able to offer her medication, and there was little other support.
She said local people often felt far removed from services such as Mikey's Line or Samaritans and is there was no-one to listen.
Miss Sinclair said she found society and social media judgemental and negative, and wants the new group to be a safe place for people to share.
"People often feel belittled talking to professionals. We make it clear we're not professionals but we're here to help and direct you if you need it."
Also on the No More Lost Souls team are Sharon Miller, Susan Sutherland, Aimee Doig, who represents Dalgety Bay, Liam Douglas who represents Fort William, and Dan Gough who represents Manchester.
Local councillor Karl Rosie said it was time to listen and act radically.
He said: "Local agencies need to come together with people like Jade and Steven in virtual meetings and explore how we can help most effectively."
Chairwoman of Highland Council's health, social care and wellbeing committee, Linda Munro said mental health was a "national crisis, a Highland crisis and a personal crisis".
"Council services do a fantastic job but they are buckling under the weight of pressure and nowhere close to meeting the need in children, young people or adult mental health services throughout Highland," she said.
Young mum's appeal to authorities over Caithness mental health crisis
Natasha Kelly has been consumed by thoughts of suicide many times during the first 25 years of her life.
Now aged 27, the Wick mum-of-two says life is better, but she knows they have not left her head entirely.
Her problems stem from childhood traumas, and her first suicide attempt came at the age of just 13.
"It was a flop," she said. "I tried again when I was 16 and ended up in intensive care.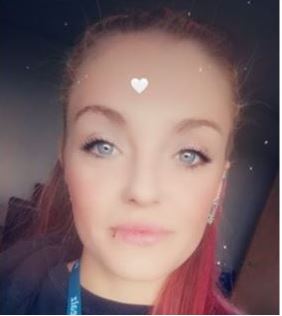 "I didn't feel like I was loved, my head was a mess and I didn't have the support that I needed.
"I never really opened up to anyone about it so I was going through a battle in my head on my own.
"When I did eventually get help from the mental health service, I saw them once and they never came back again."
Miss Kelly said her mental health improved with the birth of her son, but she struggled as a single parent and ended up abusing drink and drugs.
She said: "I couldn't get the support I needed from anywhere. Doctors just offered anti-depressants but that's not what I wanted.
"Often you just feel forgotten about, as if no-one actually cares."
Natasha, who has kicked her drug habit, said her message to the authorities at this point is a resounding "help us".
"We need more places to open. More facilities where people feel comfortable and do not just have to go to the doctor, being passed from person to person, telling the same story time and again."
"A drop-in place would be a start."
Miss Kelly said that had such a facility been available in the far north, then some recent tragedies could have been prevented.