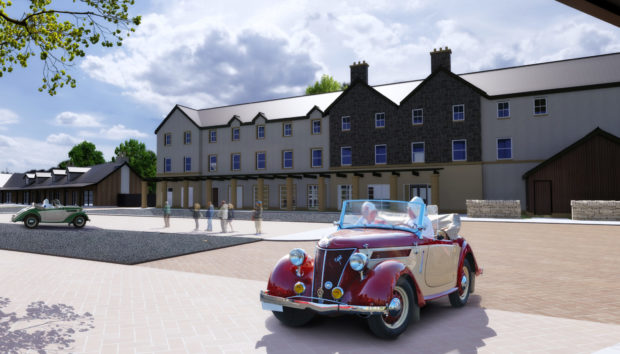 A developer spearheading a £12 million hotel and restaurant development in the Highlands has urged a distillery to drop its legal challenge and support the hospitality industry in its time of crisis.
The Tomatin Trading Company and the Tomatin Distillery are embroiled in a dispute over the use of the village's name.
Whisky has been distilled under the label for 120 years, with the distilling firm arguing it is "inherently associated" with its brand.
However, William Frame, who is leading the hotel development which will be built next to the A9 Inverness to Aviemore road, argues the name is simply a reflection of where his project will be built.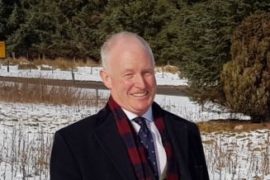 Now the businessman has urged the distillery to drop the legal challenge and support the hospitality industry as it recovers from the Covid-19 pandemic at a time when job losses and closures are being announced.
Mr Frame said: "The economy, and more specifically the hospitality and tourism sectors, are starting to move again.
"Sadly, there will certainly be losses across these sectors, both of jobs and businesses.
"Never has collaboration been more crucial to a sustained recovery.
"All businesses need to work together, but our neighbours are still disputing our use of the Tomatin name for our business – the village where it is to be located.
"We need to be breaking ground on the site and making a success of it, not in a dispute over the use of the name of a village."

The development, which is expected to create more than 50 jobs and received planning permission in 2018, will also include four retail units, a petrol station and a farm shop.
The site was previously home to a hotel and a filling station but has been unused for more than a decade.
A hearing in the Court of Session is expected to settle the dispute.
Last year, Stephen Bremner, managing director of Tomatin Distillery, said he "wholeheartedly" supported the development, with one exception.
He said: "We do, however, object to the development's proposed branding which, we believe, takes unfair advantage of our reputation and we have repeatedly asked Mr Frame to reconsider.
"We firmly believe we must protect our valuable brand, which is inherently associated with our distillery and our whisky as a result of more than 120 years of dedicated craftsmanship."
The distillery declined to comment further when approached by the Press and Journal.