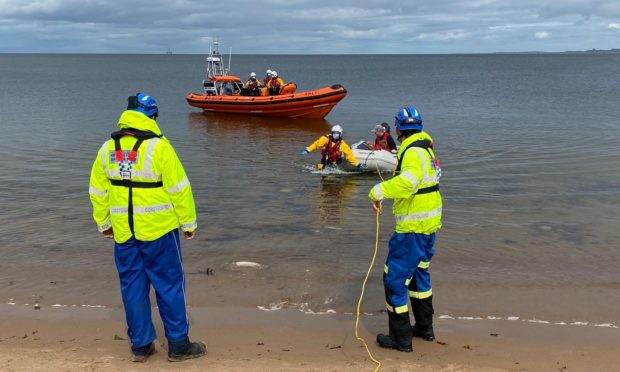 A north lifeboat crew launched to provide assistance to the occupants of a dinghy after their vessel experienced engine failure and began drifting into the Beauly Firth.
Crew members of the Kessock Lifeboat Station rushed to the mariner's aid on Saturday afternoon close to Rosemarkie beach.
The vessel was soon located with the occupants cleverly attaching their dinghy on to a creel buoy before they were taken under tow by the North Kessock based crew.
All crew members aboard the dinghy were deemed to be safe and well before being assisted towards the shoreline.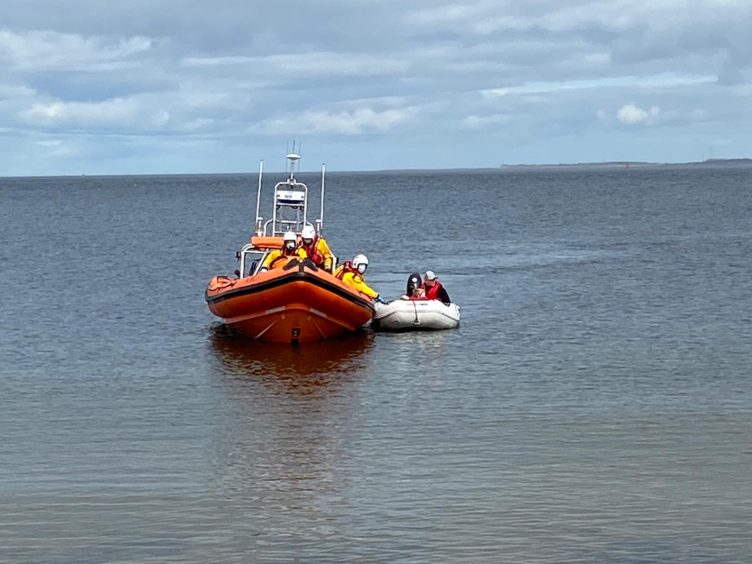 Kessock lifeboat helm Dougie Munro said: "The boys had shown great thinking by attaching themselves to a creel buoy to prevent drifting any farther with the offshore breeze.
"They were also wearing lifejackets and took the advice offered by ourselves and the coastguard to invest in a waterproof bag to carry a mobile phone or mobile VHF for future trips.
"It was a great outcome and we were delighted to reunite them into the safe hands of the coastguard and their waiting parents."
Under current guidelines due to the coronavirus pandemic, RNLI crews are required to adhere to strict checks to ensure social distancing and hygiene control is implemented as thoroughly as possible to best protect both crew members and those requiring rescue.
Crew members returned to base following the incident with the lifeboat refuelled and ready for action just 90 minutes after the pagers sounded.