Shoppers turned out to spend their hard-earned cash yesterday as shopping centres in the Highlands and Moray opened their doors for the first time since lockdown began.
Eastgate Shopping Centre Inverness and Elgin's St Giles Centre reported a steady stream of shoppers as retailers welcomed customers back through the door.
The milestone occasion comes just two weeks after non-essential "open-air" shops on the High Street opened for business.
In the Highlands, customers travelled for miles to shop at the Eastgate, with one couple travelling more than 100 miles from Raasay.
Eastgate management saw a steady flow of customers throughout the day, ranging across all age groups.
Manager Jackie Cuddy said it highlights people are ready to "get out and explore".
She said: "We weren't sure how it would go because obviously when everyone opened down south then it was busy to start with but it's been different in Scotland, with retail parks opening and high streets opening first.
"It wasn't manic but that is quite nice because it's been steady and it has given people a chance to get in.
"I think people just want to get out now and explore and you can see that. The people that are coming out are coming out to shop because they can now and it's all different age groups."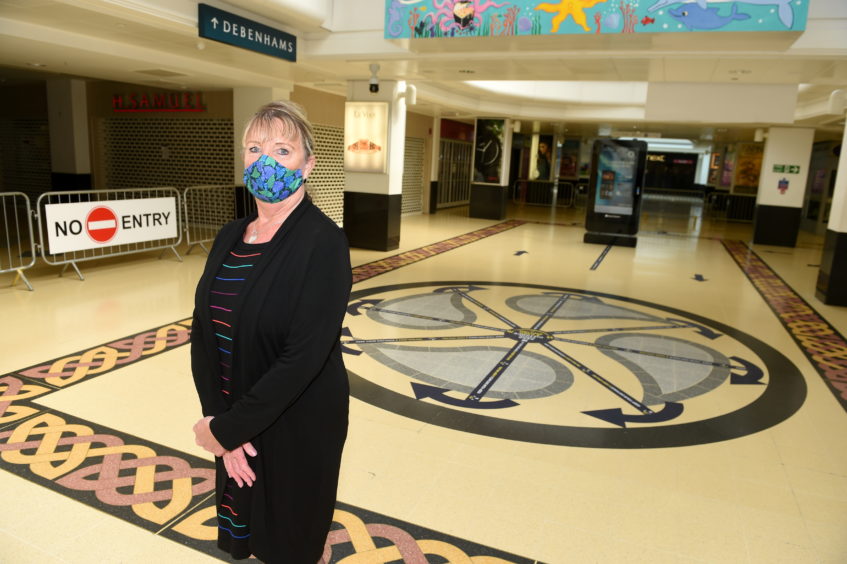 Around 80% of the centre's traders were back open for business yesterday, but stores including The Perfume Shop, Vodafone and Thorntons remaining closed.
Retailers also welcomed a boost in revenue, with high street store Debenhams achieving 60% of the trade they experienced this time last year.
For struggling retailers, the reopening of indoor shopping outlets has been a long time coming after they were forced to shut up shop in March following safety concerns over the potential spread of Covid-19.
Now four months on, officials say that are working to create a "safe and enjoyable" experience for shoppers as they embrace a "new normal".
Mrs Cuddy added: "We are absolutely delighted. It's such a lovely atmosphere and all the retailers were so keen to get back and up and trading.
"Each bit is another step forward towards the new normal so it's lovely to be able to welcome people back."
Chief Executive of Inverness Chamber of Commerce Stewart Nicol said: "I think it is important that we start to see a transition back to some resemblance of normality. It is good to see the final retail spaces being opened up."
Meanwhile in Moray, Elgin High Street shopping centre St Giles welcomed a steady stream of paying customers through the door as retailers open for business.
Superdrug, WHSmith and Subway were among the premises back open as some retailers remain closed due to stocking issues.
General manager Stephen Young said reopening was an important step to help safeguard local businesses.
He said: "We are absolutely delighted to be open again and safely which is the main thing.
"Specifically for the retailers, it's massively important we were able to reopen. A lot of businesses suffered dramatically during the lockdown and some are not coming out the other side so it's vitally important we could get open.
"It's been a steady footfall. I think we will see an increase of footfall when the likes of Argos reopen.
"It's a bit of a phased return as a couple have had issues with stock, specifically the phone shops but we are just glad to welcome customers back."
Both centres are now adopting a new shopping experience with a series of measures now in place including a one-way system, socially-distanced queues and hand sanitiser stations as customers wear face coverings to help contain the spread of the virus.
Gill Neill, chief executive of Elgin BID commended retailers on their efforts.
She said: "It's fantastic news. The businesses have made a huge effort to try and make sure they have got themselves up and running safely to make their staff and their customers really welcome and to make sure everyone is as safe as they can possibly be. We are really delighted to see the town opening back up and really hope everyone it going to use it."