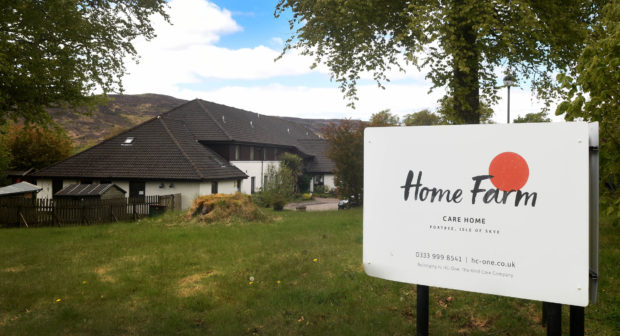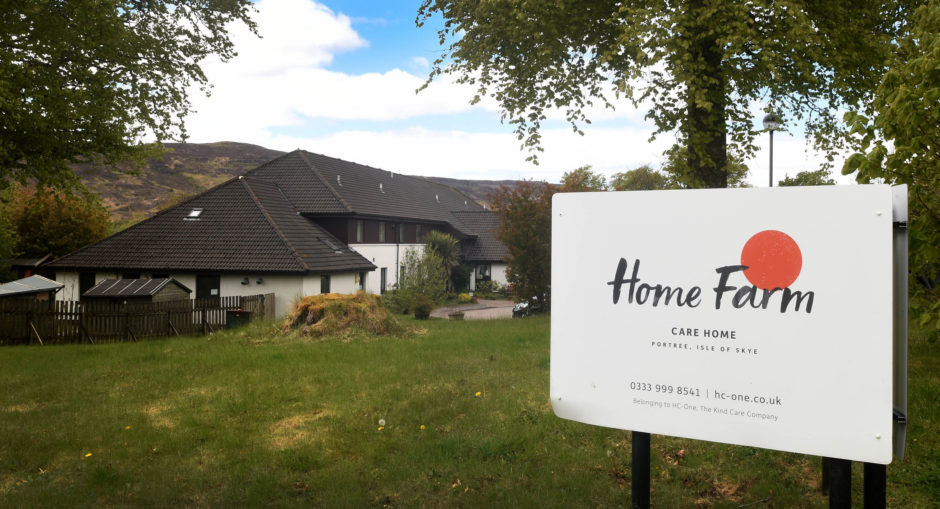 A worker at the Skye care home where 10 residents have died after contracting Covid-19 has returned a second positive diagnosis.
NHS Highland tonight confirmed the member of staff at Home Farm Care Home in Portree has been advised to isolate with contact tracing underway.
The health authority has said it is in the process of re-testing with the home closed to new admissions.
A spokesman for NHS Highland said it is possible for people to have intermittent negative and positive results over a number of weeks whilst others return prolonged positive swab results.
He added: "As such, an ongoing positive result does not mean that an individual is still infectious or that they pose a risk to others. However, when combined with new symptoms, it is necessary to adopt a precautionary approach as it is not possible to exclude the potential of a new infection or reactivation.
"There are no other cases of confirmed Covid-19 infection in the local community or on the rest of Skye and we do not believe there to be an increased risk of Covid-19 infection to the wider community at this time.
"However, the virus can recur even in rural communities and so everyone should continue to adhere to physical distancing guidelines, wear a face-covering when in enclosed spaces, clean your hands and surfaces regularly and immediately self-isolate if you develop symptoms."
A spokewoman for the care home said: "Following a positive retest from a colleague who had experienced a previous coronavirus infection, we are working closely with our local health and care partners and are taking all appropriate steps to respond.
"This includes working with the NHS to carry out retesting for all residents and colleagues as a matter of priority.
"This colleague began isolating immediately following the positive result and we wish them a speedy recovery.
"We have been assured that an ongoing result does not necessarily mean there is a risk of transmission, but we are taking all necessary precautions.
"After careful consideration, and as a precautionary measure, Home Farm is now closed to non-essential visitors and socially distant visits have immediately ceased for 28 days.
"This is not a decision we have made lightly and has been taken in consultation with our health partners, but as a responsible care provider we feel it is in the best interests of those who live and work at the home.
"Home Farm has continued to have the highest standards of infection control and before this result, the home had seen no new positive tests for 56 days. We are continuing to work in partnership with the NHS and our residents are our number one priority."
A Scottish Government spokesman said: "We have been made aware of a positive case of COVID-19 on Skye and we understand that the appropriate procedures are being followed to minimise any risk to the public.
"We would encourage everyone to familiarise themselves with FACTS and other health advice.
"On Wednesday we published COVID-19: Surveillance and Response.
"This sets out how established procedures matched with Test and Protect will help manage any COVID-19 outbreak."